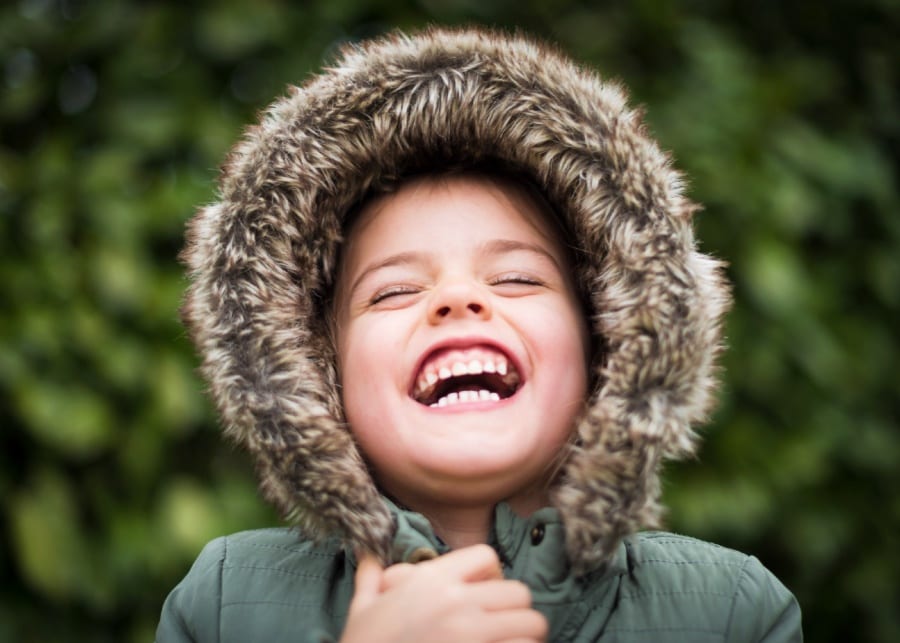 Looking for dentists for kids in Hong Kong? These professionals will make your next trip to the dentist stress-free.
From ice-cream parlours and epic cakes to grand all-you-can-eat buffets, it's no secret that we are spoiled for choice with sugary treats in Hong Kong, but—love it or hate it—we all have to make trips to the dentist. With growing teeth, children in particular are encouraged to visit at least once every six months. If your child has dental anxiety (I mean, don't we all?), finding the right dentist who can make them feel relaxed and at ease will make a huge difference. To help, we've rounded up some of the best and trusted dentists for kids in Hong Kong so that you can both feel at ease and never skip a check-up again!
Dentists for kids in Hong Kong
1. The Orthodontic and Children's Dental Practice
This trusted family-friendly dental practice has over 20 years experience in providing orthodontic services and dental care for the whole family. Besides monitoring skeletal growth, teeth cleaning and preventing dental decay and trauma, the friendly dentistry team can also help to teach kiddies how to brush their teeth in the correct way, as well as giving dietary advice to keep those teeth sparkly clean and healthy. For those in need of an orthodontist, the most advanced 3D digital brace software is used to create a treatment plan tailored to your own unique smile.
The Orthodontic and Children's Dental Practice has locations in Central and Mong Kok.
2. Dr Titania Tong
Priding themselves on creating the most comfortable and pain-free experience for each patient, Dr Titania Tong's clinic takes the time to tailor the treatment based on age as well as personal experiences. With holistic and mercury free dentistry, patients can rest assured that their experience will be pain free and safe in a family-friendly environment.
Children are treated to cartoons on the television in treatment rooms and adults can also watch a movie during their time in the chair. The 'watch and see' sessions are a great way to encourage young children to build trust with dentists, and kids are also permitted to sit on their parents lap, so that they will feel at ease. With so much thought and effort put into patient experience, it's no surprise Dr Titania Tong is a popular choice among dentists for kids in Hong Kong.
Dr Titania Tong, 13B Oriental Crystal Commercial Building, 46 Lyndhurst Terrace, Central, Hong Kong, p. 2810 1801, 中環擺花街46號中晶商業大廈13B室
3. Tam, Hulac & Partners Dental Ltd.
After experience working in the UK, Germany and Hong Kong for many years, Dr Edward Tam and Dr Sandra Hulac established their first private practice in Central in 2007, followed by another in Repulse Bay in 2008. Focused on providing a pleasant experience for their patients, the offices are stylish and beautifully designed, offering the latest equipment along with special facilities such as a kids' playroom. Having expanded, the Central office now offers an orthodontic centre, three additional surgeries and a specialised photographic studio and in-house lab. From education and check-ups for the whole family to the latest techniques in cosmetic, restorative and implant dentistry, Tam, Hulac & Partners ranks high among the list of dentists for kids in Hong Kong.
Tam, Hulac & Partners Dental Ltd. has locations in Central and Repulse Bay.
4. Dr David C Hoaglin
Dr David C Hoaglin's clinic offers a range of restorative and aesthetic dental services for both adults and children. From teeth-cleaning and check-ups to orthodontic and implant restoration, the dentist provides all levels of dentistry. We love the thoughtfully put together children's treatment room that has a TV mounted on the ceiling for children to watch DVDs while they get their teeth checked. Ensuring kids are happy and comfortable at all times, Dr Hoaglin is definitely a great dentist for kids in Hong Kong.
Dr David C Hoaglin, 9/F, Kailey Tower, 16 Stanley Street, Central, Hong Kong, p.2955 0015, 中環士丹利街16號騏利大廈9樓
5. Diestel & Partners Family Dentistry
Founded in 1972, Diestel & Partners Family Dentistry is one of the most renowned dental clinics in Hong Kong. While the clinic offers treatment for all ages, the dentists focus on educating kids on the importance of oral hygiene. During your children's first visit, the dentists will inspect their teeth, jaws, bite, gums and oral tissues to check their growth and development.
Diestel & Partners Family Dentistry, Room 1914, Melbourne Plaza, 33 Queen's Road, Central, Hong Kong, p. 2522 2099, 中環皇后大道中33號萬邦行1914室迪斯度牙科診所
6. Central Smile
Awarded as a Caring Company in 2019/20, Central Smile has been recognised for its impeccable customer service and its comfortable environment. The team of experts at the clinic offer a variety of services, from routine examinations and cleaning, to specialist orthodontics and surgeries. Apart from having dedicated treatment rooms and playrooms for little ones, we love the fact that Central Smile is also friendly and inclusive. offers dental services for those with special needs, including anxiety, autism spectrum disorders, Down syndrome, and others.
Central Smile, 12/F, Manning House, 48 Queen's Road Central, Central, Hong Kong, p. 2816 1608, 中環皇后大道中48號萬年大廈12樓
7. Bayley and Jackson Dental Surgeons Ltd.
Along with providing general dentistry services, Bayley & Jackson Dental Surgeons Ltd. also offers prosthodontics, endodontics (dental specialty concerned with the study and treatment of the dental pulp) and periodontics and braces. For adults and teens who would prefer not to wear the traditional brace, the dental clinic also offers invisible orthodontics, the latest treatment for straightening teeth. With over fifty years experience and multiple locations, this is a popular option for parents looking for dentists for kids in Hong Kong.
Bayley & Jackson Dental Surgeons Ltd. has various locations across Hong Kong.
8. Dr David W K Tong
Dr David W K Tong is a British qualified dentist who offers general dentistry for the whole family. With an emphasis on only performing treatments that are absolutely necessary, Dr Tong strives for total and comprehensive care for his patients. Aside from general services like teeth-cleaning, making dentures and sports mouthguards, Dr Tong provides wisdom teeth removal surgeries, as well as fissure sealants to prevent cavities.
Dr David W K Tong, 13A Oriental Crystal Commercial Building, 46 Lyndhurst Terrace, Central, Hong Kong, p. 3421 0067, 中環擺花街46號中晶商業大廈13樓A室唐永健牙醫診所
9. Bayside Dental
This family practice dental clinic has been in operation since 2011, conveniently located in North Plaza for those living in Discovery Bay. For any kid ( as well as adults), going to the dentist can feel daunting, but the nurses at Bayside Dental help children feel at ease. For those particularly nervous, they will provide the option to select relative analgesia (a mixture of laughing gas and oxygen). If you're dropping by for a first check up, Bayside Dental also offers a complimentary dental health educator to ensure children's dental needs are addressed at all stages of their development.
Bayside Dental, Shop26, Caribbean Square, Tung Chung Road, Tung Chung, Hong Kong, p. 2987 0855
10. The Dental Network
For paediatric dentistry, The Dental Network provides regular check-ups, scheduled every four to six months to ensure your child's teeth are in good shape. Other services include white fillings and fissure sealants, oral hygiene and maintenance, and orthodontic assessment. The clinic is led by dental surgeon, Dr. Eugene Lai, who also handles a number of treatments for adults.
The Dental Network, Room 4, Dairy Farm Shopping Centre, 8 Razor Hill Road, Clearwater Bay, Sai Kung, New Territories, Hong Kong, p. 2719 6700