Get artsy with a creative class (Photography: via)
Thinking of learning something new? From baking to quilting to photography, these creative courses in Hong Kong will tame your curiosity.
Whether you're looking for entertainment on weekdays or weekends, there are always numerous options in the city, including stand-up comedy, art exhibitions, and happy hours. However, if you wish to stay productive and attempt something a bit more hands-on, these creative courses in Hong Kong come highly recommended. It's time to unleash your inner Vincent Van Gogh, Mario Testino, or Gordon Ramsay!
Psst – please heed the government's latest regulations regarding social distancing, and double check with individual businesses to see if they're opened!
Creative courses in Hong Kong
1. Fabric design and creative sewing classes at Fabric Art
Designed for those who have never come across a sewing machine before, the sewing and fabric design classes at Fabric Art will teach you (and your little ones!) how to start from the beginning – namely needles, threads, textiles, supplies, and basic sewing techniques. There are also advanced lessons if you'd like to further develop your skills.
Fabric Art, Unit H508, Block B, PMQ, 35 Aberdeen Street, Central, Hong Kong, p. 9281 5290
2. Photography workshops with Click852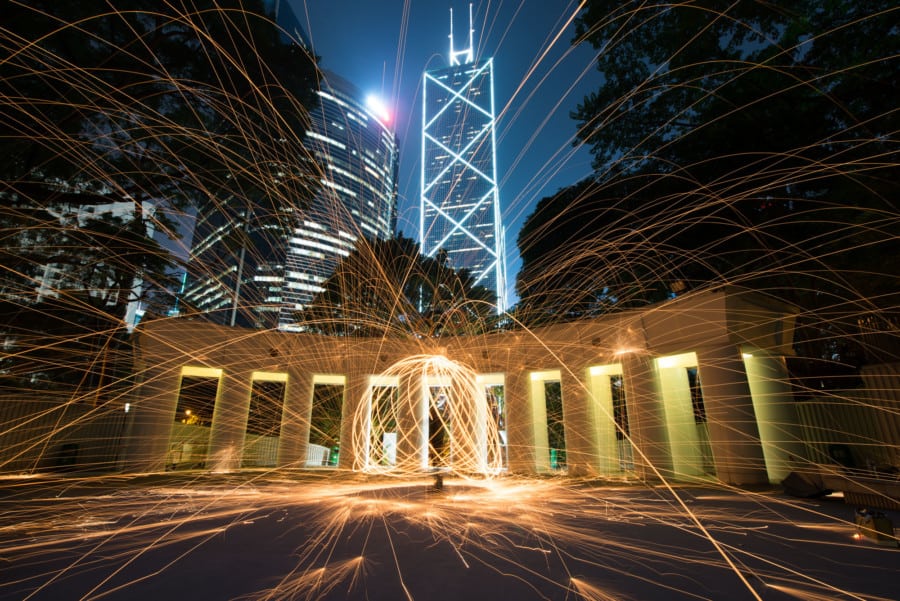 Previously known as the Hong Kong Photography Workshop, Click852 makes taking photos much easier and relaxing by keeping classes small enough for you to ask questions without being lost in the crowd. They offer a range of creative courses in Hong Kong including street photography and Lightroom training, but their signature class is Photography 101, in which students learn the basics of operating a DSLR camera. After a few hours going over camera settings and how to apply them for different effects, you are then able to go and practice on the streets before returning back to the Central studio for a debrief. We love the way they follow up after class and are always happy to answer any questions.
Check out our interview with Click852's Michael Kistler.
Click852, Unit B, 7/F, Finance Building, 254-256 Des Voeux Road Central, Sheung Wan, Hong Kong, p. 9244 2746
3. Short Flower Course at Hong Kong Academy of Flower Arrangement
Delivering the highest standard of training, the Hong Kong Academy of Flower Arrangement (HKAFA) provides a selection of short and regular creative courses in Hong Kong for those who are interested in flower arrangement. Whether you want to craft a modern European floral design or a wedding bouquet, their Short Flower Course (extendable to a regular course) is a great one to start with.
The Hong Kong Academy of Flower Arrangement has three locations in Hong Kong.
4. Corie Chu Healing
Numerologist Corie Chu offers a weekly class to help her guests to channel their inner creativity. As you're brought in a deeply relaxed state, your consciousness will help open the doors into creativity. Aside from her regular reiki & meditation classes, Corie also hosts numerology workshops every now and then, where you can chat about life challenges, career questions, or even auspicious wedding dates, so get excited.
Read our interview with Corie Chu.
Corie Chu Healing, 18-20 Lyndhurst Terrace, Car Po Commercial Building, Suite 1504, Central, Hong Kong, p. 9166 2495
5. Life drawing with Art Roof Top
An art club based in the studio of Chief Artist Sergei Rozhnov, Art Roof Top is a community that hosts regular art workshops. In addition to plein air and portrait painting classes, you can have a go at life drawing, with sessions held once or twice a week. Not only are there lights, props, and even a live model at the workshop, but you'll also be able to learn about proportions, construction, human anatomy, and other fundamental techniques. If you want to unleash your inner artist and experiment on abstract ideas, you'll enjoy this creative course in Hong Kong.
Art Roof Top, 1/F, 17-19 Yik Yam Street, Happy Valley, Hong Kong
6. Pottery making at Deer Workshop
Deer Workshop offers a number of pottery classes on weekdays and weekends. Not only does pottery making help you blow off some steam after a hectic day of work, it also creates a sense of comfort and serenity from within – some may even prefer pottery to meditation. Definitely one of our favourite creative courses in Hong Kong!
Read more about Deer Workshop.
Deer Workshop, M/F, 188 Tai Nan Street, Sham Shui Po, Hong Kong
7. Beginners Weave with Make & Do HK
Hosted by creative platform Make & Do HK, Beginners Weave is an engaging course for those who are interested in handicrafts, textiles, and fashion to familiarise themselves with the basics of weaving. Participants will get to learn different weaving techniques and create objects such as wall hangings with tassels. A therapeutic learning experience is guaranteed.
Make and Do HK, Three Keys Craft Space, 906, Paramount Building, 12 Ka Yip Street, Chai Wan, Hong Kong
8. Cooking class with The Mixing Bowl
Got an appetite for traditional Cantonese treats? The bread and cake experts from The Mixing Bowl will teach you how to make creamy egg tarts, indulgent pineapple buns, and nostalgic Cantonese sausage rolls. This cooking class will offer you a glimpse into the world of authentic baking whilst drooling over these signature Hong Kong food items. The Mixing Bowl also offers a range of classes that cover many different types of cuisine, including Scandinavian baking, sourdough, and macarons, so check their site for the latest updates. Definitely some of the best creative courses in Hong Kong for cooking fanatics!
The Mixing Bowl, 23/F, The Pemberton, 22-26 Bonham Strand, Sheung Wan, Hong Kong, p. 2524 0001
9. Chinese Tea Appreciation Course at Hong Kong Sommelier & Bartender Training College
Presented by Hong Kong Sommelier & Bartender Training College, the Chinese Tea Appreciation Course teaches their students specific ways to enjoy and identify Chinese Tea. Experienced tutors will walk you through the history and taste of different types of tea leaves, such as green tea, yellow tea, and Formosa tea. For those who love to enjoy a cuppa at Chinese tea houses, this creative course will be ideal.
Hong Kong Sommelier & Bartender Training College, 11/F, Wai Hing Building, 148 Prince Edward Road West, Prince Edward, Hong Kong, p. 2391 5688
10. Dance classes at StudioDanz
This dance studio offers a diverse range of classes, such as hip hop, locking, and popping taught by professional dancers and choreographers from across the globe. Students at StudioDanz will attain valuable contemporary dancing skills, and also be given opportunities to attend dance battles and contests with like-minded dance enthusiasts.
Check out our favourite dance classes in Hong Kong.
StudioDanz, Unit 3, 13/F, Eastern Centre, 1065 King's Road, Quarry Bay, Hong Kong, p. 2576 7622
11. Interior design courses with Insight School of Interior Design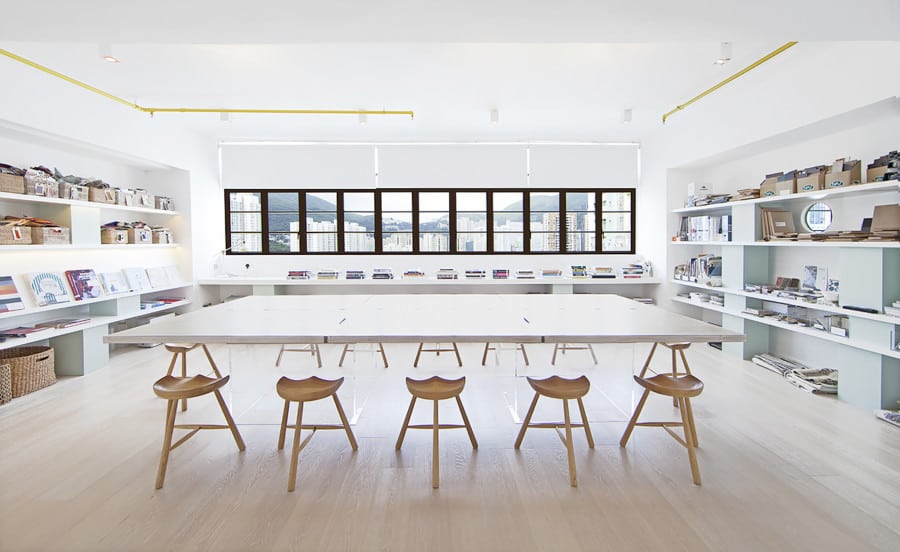 If you have ever thought about dabbling in the world of interior design, then Insight School is the place for you. Alongside its year-long intensive diploma that sees students work on real life residential and commercial projects, a number of short vocational courses are also offered throughout the year. Why not try introduction to interior design, lighting design, or textiles for interiors? With some of the best practicing tutors in the industry both locally and globally, Insight School's creative courses in Hong Kong are here to channel your interior creativity.
Insight School of Interior Design, 24/F, Federal Centre, 77 Sheung On Street, Chai Wan, Hong Kong, p. 2114 2021
12. Painting classes at Studio 83
With around a decade of experience, Studio 83 has evolved from a painting studio to an art space where art intersects with design, culture, and lifestyle. Courses on offer include sketching, acrylic painting, oil painting, watercolour painting, and more. Teachers at Studio 83 are there to guide you throughout the process, but, ultimately, they'll help you to define your own style and skill set. Also, the space often holds exhibitions of local artists to inspire you as you work even more.
Studio 83 has locations in Kwun Tong and Central.
13. Martha Sherpa's Cooking Class (classes to resume in March 2022)
Renowned as the place to go when learning to master the art of Cantonese cooking, Martha Sherpa's has a reputation that reaches outside the bounds of Hong Kong. Foodies, professional chefs, and restaurant owners from across the globe travel to take part in the Chinese cookery, Chinese BBQ, and Dim Sum cooking classes that are run from inside a humble studio in North Point. The cooking school also offers lessons in vegetarian cooking as well as Thai cuisine, but be sure to book well ahead as places fill up quick!
Martha Sherpa's Cooking Class, 416 King's Road, North Point, Hong Kong, p. 9498 2652
14. Calligraphy workshops at Kalo Make Art
Running since 2015, Kalo Make Art is a cosy and relaxing studio in the heart of Central, the perfect environment for anyone looking to learn the art of calligraphy. Students can choose to learn either Dip Pen Calligraphy, where a pointed nib is placed in ink before writing, or Brush Pen Calligraphy which utilises a range of brushes and ink. Courses are offered at beginner and improver levels, and include instruction on basic techniques as well as creative application. This is a great creative course in Hong Kong to enjoy with friends, as you can take part online starting from February 2022, too!
Kalo Make Art, Room 201, Ivy House, 18-20 Wyndham Street, Central, Hong Kong, p. 6028 1237
15. Shoe Artistry
Have you ever wanted to design your own shoes? The team at Shoe Artistry are here to help make that dream a reality with a selection of shoe-making courses. Classes are offered at all levels from beginners right through to advanced, and a number of courses cater to people who want to learn the art in a very traditional sense without the use of heavy machinery. So whether you want to craft your very own pair of sandals or a fancy pair of coloured brogues, Shoe Artistry will teach you the tricks of the trade, and give you the skills to recreate what you learn at home.
Shoe Artistry, Unit S603, 6/F, Block A, PMQ, 35 Aberdeen Street, Central, Hong Kong, p. 2796 6018
16. Meditation class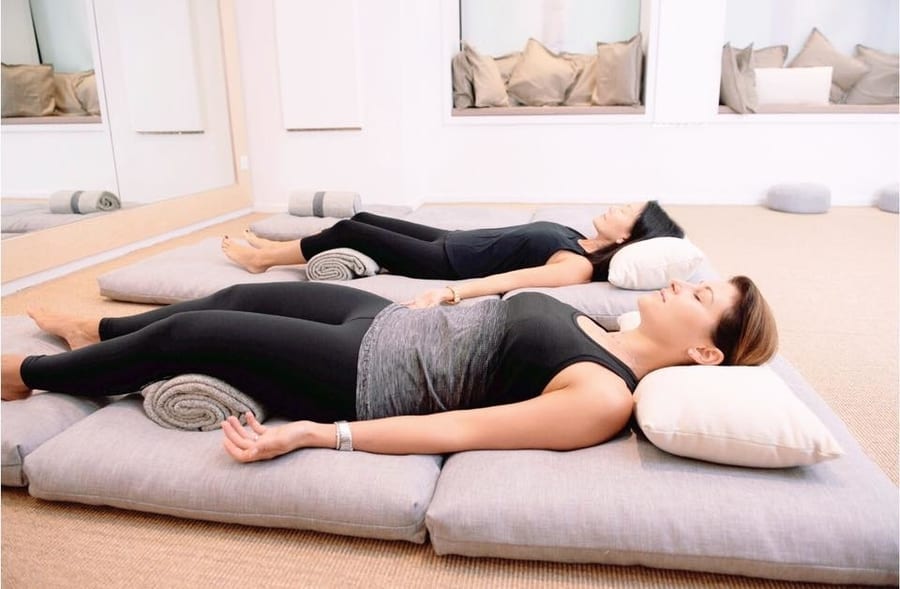 Feelings blue and looking for peace of mind? Since health and wellness is on the rise, there are endless options for meditation centres in Hong Kong. Not only is meditation an excellent way for you to relax and overcome your stress, it also benefits your health and help with your creativity.
Think meditation is too hard (or hippie)? Here is what a regular guy thinks after attending a meditation class at ENHALE Meditation Studio.
17. Cantonese learning class
Whether you've only just started living in Hong Kong or have been around for years, it's never too soon or late to pick up a new language. And if you wish to blend in with the locals and talk to the waiters and waitresses at a cha chaan teng (more than just replying with "mm goi"), here's where you can learn Cantonese in Hong Kong. Yes, it's more complicated than Mandarin, but that's why you should accept the challenge.
18. Turkish lantern making
Bring a piece of Turkey with you home thanks to Mosaic Art Studio. There are six different types of Turkish lanterns you can make, varying in sizes (and price), and they all come with free Turkish tea and Turkish delight for you to enjoy whilst mastering your inner craftsmanship. After finishing your work, you'll need to wait one or two weeks to receive your end product, as a coating will be applied to prevent the mosaic pieces from falling off – but it's all worth the wait!
Mosaic Art Studio, Room 705, 7/F, World Interest Building, 8 Tsun Yip Lane, Kwun Tong, Hong Kong, p. 9151 6968
19. Create your own fragrance at Intime
Don't you think that the perfume you wear reflects on your personality, too? At Intime, you can create your own unique fragrance that is all you! You can mix and match amongst 32 enchanting scents to create your 15ml Eau de Parfum. It can also be a unique personalised gift for your loved ones, as a bespoke name can be printed on the bottle. Classes can be conducted in English or Cantonese.
Intime, Unit 903, Koon Fook Centre, 9 Knutsford Terrace, Tsim Sha Tsui, Hong Kong, p. 9782 1237
20. Wedding Ring Workshop at Dawn Jewellery
Can you hear the wedding bells? For you sweet couples out there in search of special wedding rings, head to Dawn Jewellery to design and make each other's bands. With professional goldsmiths in the house, you'll be guided throughout workshop while enjoying a romantic experience with your lover. 18K gold is used as the forming material, and after you complete your ring, you can pass it on to Dawn's experienced craftsmen for polishing or diamond-setting.
Dawn Jewellery, Shop 275 & 281, 2/F, Mira Place Two, 118 Nathan Road, Tsim Sha Tsui, Hong Kong, p. 2367 3699