Have a fun night out in Hong Kong without shelling out the big bucks (Photography: RODNAE Productions via Pexels)
Partying can often come with a hefty price tag. But, fret not – we have some budgeting tips you can heed to save money but still have fun on a cheap night out in Hong Kong.
Nightlife is a prominent part of Hong Kong's identity. The drinking culture of this city is notorious and you can find a bar that specialises in almost any liquor, whether it's gin, whisky, or sake. But in addition to being a city that never sleeps, the 852 is also a place that can drain your wallet in a jiffy. That being said, there are still several budgeting tips for a cheap night out in Hong Kong! Just bear them in mind and you'll be able to have a night to remember – and (relatively) full pockets by the end of it.
How to have a cheap night out in Hong Kong
1. Swap your partying outfits with your friends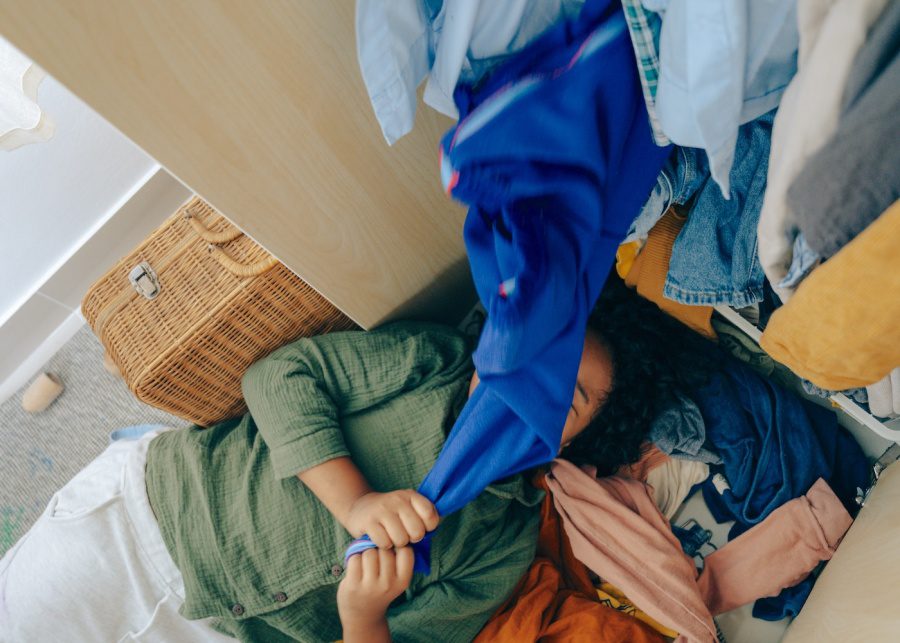 Save some money even before your cheap night out in Hong Kong with an aspect often forgotten: your outfit. While you can always find clothes that won't break the bank, you may end up spending more cumulatively when you're always buying new items (not to mention the negative impact on the environment!). If you have friends that share the same sizes with you, you can try swapping items. By mixing and matching different garments, you can wind up creating a whole new outfit without spending a cent.
Still need a couple more items to complete the look? Seek out a thrift store to get a great deal on vintage finds, or shop consciously at these sustainable brands and circular fashion shops.
2. Have pregame drinks
One of the biggest parts of going out to party is the drinking. It can't be a proper evening out without getting liquored up – which can often result in a hefty price tag when drinking at clubs and bars. Try pregaming at home to get tipsy before hitting the town. If you really want drinks at a bar, head out earlier to catch one of the many happy hour deals offered around Hong Kong. You can also go over to "Club 7-11" to get your fill of even cheaper bottles. It's almost a Hong Kong partygoer's rite of passage to chug a Smirnoff Ice or bottle of soju from a 7-11 to save money!
3. Take public transportation
Getting around the city on foot is hard sometimes, but you can still consider skipping the Ubers and taxis for your cheap night out in Hong Kong. Opt for public transportation instead, as there are numerous buses and a very convenient MTR system that can bring you wherever you need to go without shelling out more than $20. You can get to your Wan Chai Wednesdays and Lan Kwai Fong weekends with ease by taking the blue line on the MTR. Don't forget your Octopus!
New to the 852? Get around with our handy guide to public transportation in Hong Kong.
4. Bring cash instead of cards
Picture this: you're having fun at a bar and decide to put your credit card down for a bar tab. Throughout the night, you order drinks with ease. However, when you get the bill, you find you've spent hundreds of dollars. Sounds familiar? Force yourself to be more mindful about how much you're spending by solely dealing with cash instead of cards. Even the simple act of counting out and paying with cash can make you more aware of your spending habits. At the beginning of the night, budget out exactly how much you want to spend. Then, only bring out the amount you've settled on in cash to physically limit your spending. With a more tangible payment method, you'll be less likely to spend your money carelessly on a cheap night out in Hong Kong.
5. Find places with no entrance fees
Anyone who's been to LKF knows that some clubs charge exorbitant entrance fees. Don't spend what can be the equivalent of three drinks just to enter somewhere! As more and more venues no longer charge entrance fees, you should party at places that don't charge a cover and don't squander your cash on places that do.
Check out the best bars and clubs in Hong Kong for an unforgettable night!
6. Get cheap drunk munchies
After a long night of drinking, dancing, and mingling, you may work up an appetite. The late-night munchies are a staple of a good night of partying and, fortunately,you can often find cheap eats in Hong Kong wherever you are. For one, with numerous locations littered around the city, McDonald's is a reliable go-to for drunk food that won't cost a lot. If you're up for it, you can even try walking around and eating at a cheap neighbourhood eatery for some hearty local food. While there are various late-night restaurants that may be open, try not to spend too much money on a meal you may not even remember. If you truly want to plan ahead, you can prepare some food at home before you go out and have it ready for your drunk cravings by the end of the night.