Whether you want to simply relax or boost your energy while feeling unwell, breathing in the scent of these aromatherapy oils can help improve your health and emotional wellbeing. Here's where to buy essential oils in Hong Kong.
Living in a busy city like Hong Kong, life can be a bit overwhelming sometimes. While meditation classes, spa sessions and forest walks can help, you may be too short on time to even fit these in. There's actually a more traditional, simple, and quick way for you to relax in the comfort of your home, and that is with the help of aromatherapy oils. Not only do they smell good, but these therapeutic oils can also do wonders to your body and mind, so here's our guide on where to buy essential oils in Hong Kong. Its time to relax better.
Here's where to buy essential oils in Hong Kong
1. OMSA
This online platform was started by two passionate Hong Kongers (one of which is local aromatherapy aficionado Coco Chan) who are intent on bringing affordable wellness and self-care options to Hong Kong. Alongside a range of crystals, candles, and other shopables, you can order a selection of essential oils and have them delivered right to your door. They stock brands from across the globe, including Ace & Woods, Anatome and Species by the Thousands, so you're sure to find something you love here. #supportlocal
Shop OMSA online.
2. Native Essentials
Another brand based in Hong Kong, eco-conscious skincare label Native Essentials was launched by Daniela Pelonara after years of study in aromatology. Taking inspiration from Ayurvedic and Traditional Chinese Medicine, the blends of oil available here help different skin types to look and feel their best, while infusing with only the purest natural ingredients.
Shop Native Essentials online.
3. Young Living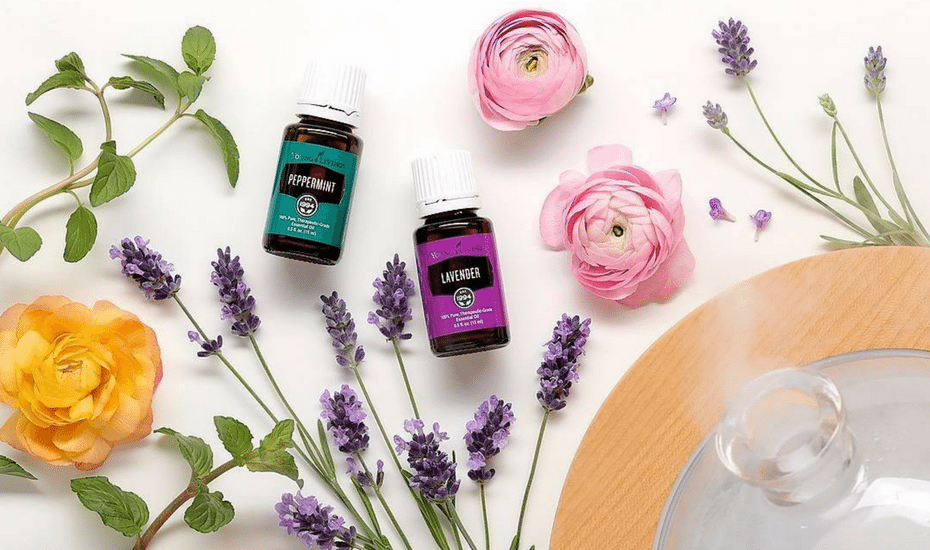 When we talk about premium aromatherapy, it's impossible not to be reminded of Young Living. One of the pioneers and the world leader in essential oils, the brand's oils are derived naturally from plants such as lavender, peppermint, melissa, clary sage, and many other herbs. From essential oil singles to blends and custom infusions, each of their signature products can be used differently, either aromatically, topically, or internally, with various benefits that range from physical health to emotional wellbeing like joy, forgiveness.
Young Living, Young Living Hong Kong Limited, 20/F, Soundwill Plaza II Midtown, 1 Tang Lung Street, Causeway Bay p. 2897 5600
4. Penny Price Aromatherapy
Originally from England, Penny Price Aromatherapy offers everything aromatherapy-related. The shop in Tsim Sha Tsui sells aromatherapy products such as therapeutic grade pure essential oils, carrier oils, hydrolats, and skincare products, while also providing aromatherapy courses and personal consultation should you need a tailor made skincare blends for different skin conditions.
Penny Price Aromatherapy, Unit 9B, 9/F, Metropole Building, 57 Peking Road, Tsim Sha Tsui, Hong Kong, p. 5500 3487, 尖沙咀北京道57號9樓9B室
5. DK Aromatherapy
A one-stop shop for health enthusiasts in Hong Kong, DK Aromatherapy is a natural healthcare centre that offers more than 100 different essential oils that promote healing of various health problems. Their collection also includes carrier oils, floral water, natural base products, scented candles, incense, aromatherapy books and many more. Aside from selling aromatherapy oils on its own, DK also provides aromatherapy massage treatments and hosts various workshops about aromatherapy.
DK Aromatherapy, G/F, 19 New Market Street, Sheung Wan, Hong Kong, p. 2386 3588, 上環新街市街19號地下
6. Aromatherapy Associates at Glow Spa
Originally from London, Aromatherapy Associates offers skincare products that use the rejuvenating properties of aromatherapy oils. The brand is now available at Glow Spa in Central, with products that range from a variety of bath and shower oils to ease aching muscles and soothe an overactive mind, to a nourishing body butter for dry skins. Targeting both physical and emotional wellbeing, each of these aromatherapy bath and body range is rich in precious essential oils and active botanical extracts to enhance natural radiance and vitality.
Glow Spa, 9/F Parker House, 72 Queen's Road, Central, Hong Kong, p. 2525 5198, 中環皇后大道中72號百佳大廈9樓
7. Hong Gardo Aromatherapy
Using the principles of Swiss aromatherapy, Hong Gardo Aromatherapy offers 100% pure essential oils, as well as absolutes and precious oil dilutions, and organic vegetable oils that are all naturally extracted from plants. Their wide range of products relate to some specific chakras and can be used for physical, mental, and spiritual application.
Hong Gardo Aromatherapy, Room 15, 25/F, Block F, Golden Bear Industrial Centre, 62-82 Chai Wan Kok Street, Tsuen Wan, Hong Kong, p. 9867 4989, 荃灣柴灣角街66-82號金熊工業中心F座25樓15室