Make sure your furry pals are in the best health! (Photography: 74images via Canva Pro)
It's tough to see our pets in pain, but the best vets in Hong Kong will help them recover in no time.
Sure we all treat our four-legged babies as if they are humans. From adopting them from animal shelters to taking them to pet-friendly restaurants, we always try to give them the best lives. Having a sick furball at home? No worries. We've found the best vets in Hong Kong that provide great care for dogs, cats, and even exotic animals during late nights, ensuring your pet's health gets taken care of.
Best vets in Hong Kong
1. Non-Profit Making Veterinary Clinic
Operated by Non-Profit Making Veterinary Services Society (NPV), this clinic offers a wide range of services, including vaccination, surgery, outpatient and emergency services, and even X-ray, CT, and MRI scans. Believing that veterinary services should be made accessible and affordable, NPV runs a mobile clinic to meet the needs of the residents and pets in New Territories.
Non-Profit Making Veterinary Clinic has branches in Prince Edward and North Point.
2. East Island Animal Hospital
Also known as East Island 24Hr Animal Hospital, this clinic specialises in late-night emergency services, opening regular consultation from 9pm to 8am and emergency consultation 24 hours everyday. With professional vets and extensive facilities, East Island Animal Hospital ensures your pets receive the most adequate treatment even in critical situations.
East Island Animal Hospital, G/F, 256 Shau Kei Wan Road, Sai Wan Ho, Hong Kong, p. 2915 3999
3. SPCA
Known as one of the biggest animal NGOs in Hong Kong, SPCA has around half dozen veterinary clinics across Hong Kong, from urban Wan Chai to places that are further out, like Mui Wo and Cheung Chau. SPCA's centres are well equipped with diagnostic machines, some providing 24-hours emergency service.
SPCA has several clinics in Hong Kong.
4. Pets Central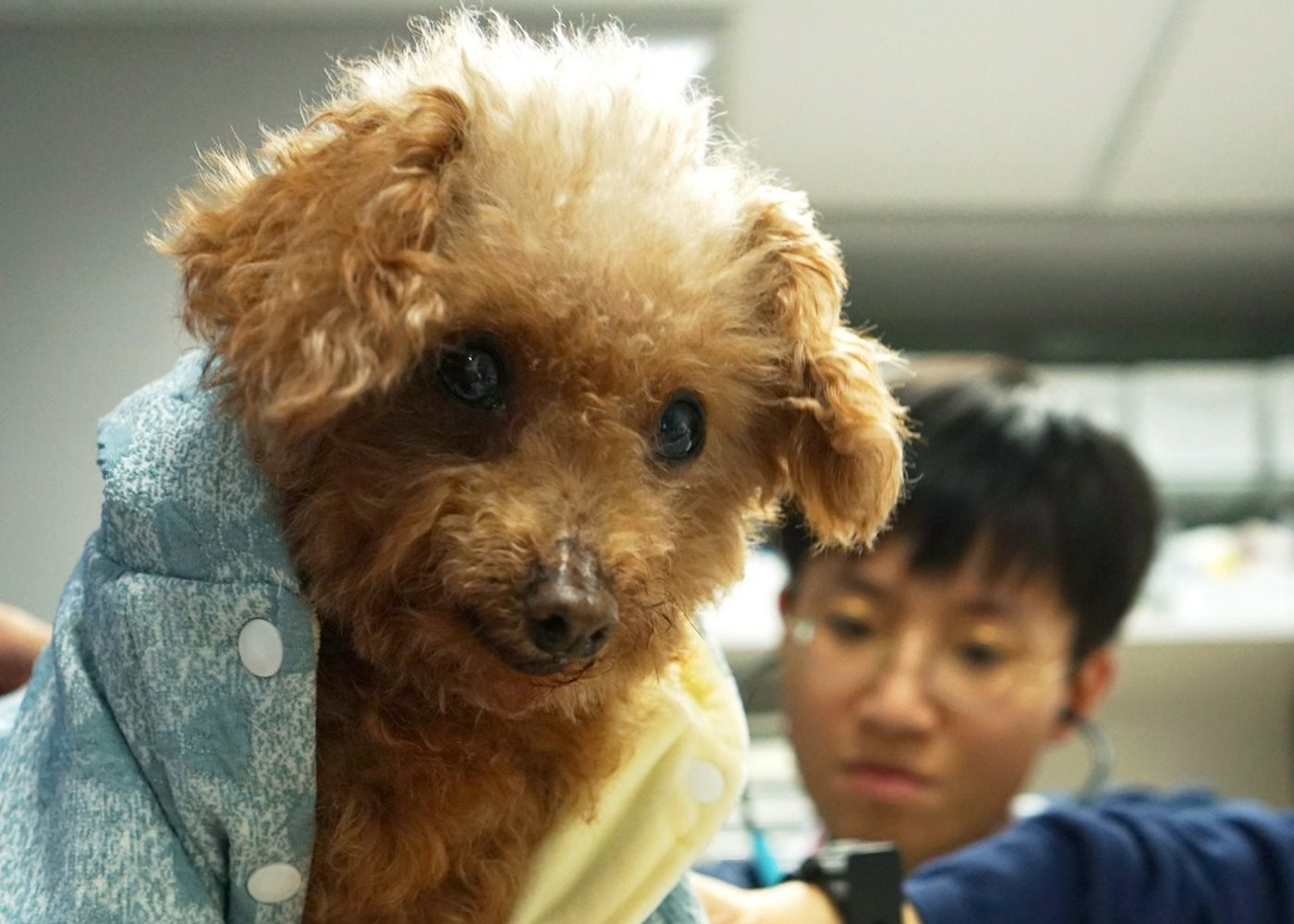 From general to specialist veterinary services, Pets Central provides all kinds of services with great care and advanced technology. These include veterinary medicine, acupuncture, dentistry, oncology, behaviour medicine, grooming, and more. What's cool about Pets Central is that they have established an online platform where clients can receive virtual consultations from specialists across the globe, so that your pets can receive the best care even without you stepping outside your home.
Pets Central has several branches in Hong Kong.
5. Dr Hugh's Veterinary Hospital
Led by Dr Hugh Stanley, Dr Hugh's Veterinary Hospital is one of the most highly regarded vet clinics in Hong Kong due to its professional services and state-of-the-art medical facilities. In addition to offering scientific diagnoses and treatments, this clinic prioritises comfort and welfare of the animals, as well. This is why you'll find separate species wards to reduce hospitalisation stress; custom-built consulting rooms; a dedicated surgical suite; ultrasound and x-ray imaging services; a range of in-house laboratory equipment; and more at Dr Hugh's.
Dr Hugh's Veterinary Hospital, 2A Wing Hing Street, Tin Hau, Hong Kong, p. 2380 0612
6. Four Paws Animal Hospital
Looking for the best vets in Hong Kong? Head to Four Paws Animal Hospital. This clinic is equipped with a modern surgical ward, anaesthetic monitoring equipment, heated bedding, as well as in-house haematology, radiology, and dental units. There is even a designated cat ward with double-glazed glass to minimise noise and calm the feline patients!
Four Paws Animal Hospital, 130 Caine road, Mid-levels, Hong Kong, p. 2291 0065
7. Veterinary Speciality Hospital of Hong Kong (VSH)
VSH is one of the first large-scale emergency veterinary hospitals in Hong Kong, accepting patients referred by veterinarians or with emergency needs only. Some of their specialities include cancer treatment, eye diseases, internal treatment, and heart diseases. Emergency services are available at VSH all day for the entire year, even on public holidays.
Veterinary Specialist Hospital of Hong Kong has branches in Wan Chai and Ho Man Tin.
8. Tai Wai Small Animal and Exotic Hospital
Parrots, chinchillas, hedgehogs, snakes… For those who have exotic pets, this is the place to be. Established in 1997 by two British Veterinarians, this animal hospital provides dental checks, de-sex surgeries, nail trimming, and a variety of services for cats and dogs as well as unorthodox pets. They also provide 24/7 emergency service every day, including on public holidays.
Tai Wai Small Animal and Exotic Hospital, G/F, Lap Wo Building, 69–75 Chik Shun Street, Tai Wai, Hong Kong, p. 2687 1030
9. Paws & Tails Veterinary Hospital
Opened in February 2022, Paws & Tails Veterinary Hospital utilises equipment with advanced technology to help get to the bottom of what's ailing your pet. Your furbaby can be treated here for vaccinations, cardiology, dental, X-ray, soft tissue surgery, ultrasound, acupuncture, and more. There's even a private cat waiting and consultation room in case your feline friend gets antsy around doggies.
Paws & Tails Veterinary Hospital, 4 Po Yan Street, Sheung Wan, Hong Kong, p. 2832 2836
10. Acorn Veterinary Hospital
A popular vet in Hong Kong, Acorn Veterinary Hospital is one of the city's most medically and surgically advanced practices. Cats, dogs, rabbits, and small mammals are seen here by a highly qualified hospital team that'll treat you and your pet with technical and personable care. You can come to Acorn Veterinary Hospital for general consultations and dentistry, as well as serious situations like chemotherapy, MRI and CT scans, and even euthanasia and cremation services. Believing in strong vet-client relationships, Acorn Veterinary Hospital is where you'll be able to regularly see the same vets and nurses for each visit and trust you're in the best hands.
Acorn Veterinary Hospital, G/F, 68-80 Second Street, Sai Ying Pun, Hong Kong, p. 2540 0228
[This article was originally published in November 2020 and updated in 2023 by Min Ji Park.]