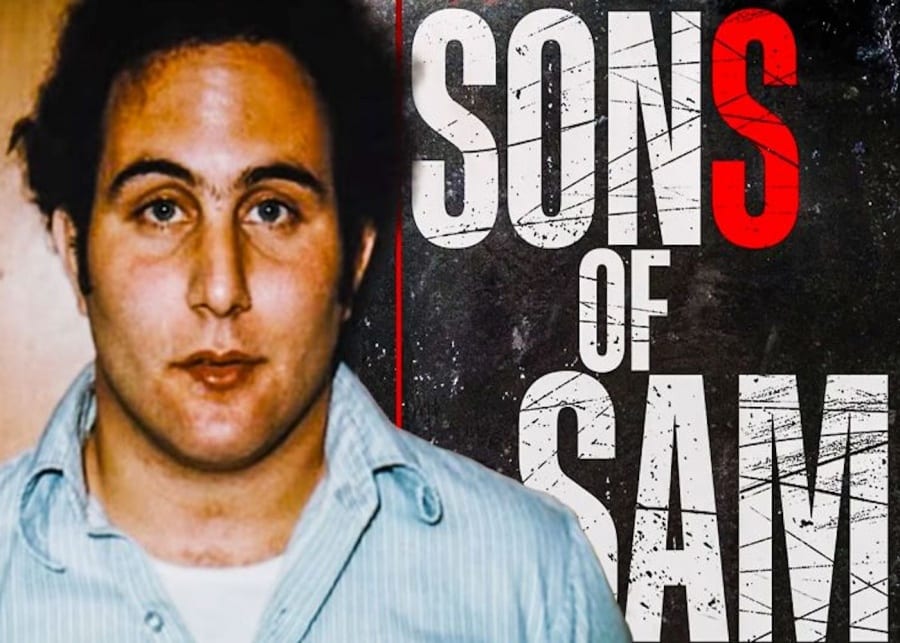 If you're on the hunt for the best TV shows and movies to watch in Hong Kong in 2021, then you're in the right place
We love us some classic Hong Kong movies, LGBT cinema gems, and movies from the 90s, but what about something a little more recent? Here are all the best TV shows and movies to watch in Hong Kong in 2021. And if you're looking for a giggle, be sure to check out our fave adult cartoons. Spoiler: No spoilers below, you need not proceed with caution.
What we're watching on Netflix this June
1. Close Enough – Season 2
Cartoons are one of the best ways to have a laugh over dark comedy, while Close Enough is not really much of a satire, it remains candid on being new parents and transitioning in life when you're in your 20s and going into your 30s. The animation style is fun and there sure are some heartfelt moments. Season 1 was entertaining for sure and we're all in for season 2!
2. Alma Matters: Inside the IIT Dream – Season 1
With just three episodes, this docuseries pinpoints on the struggles of Indian students paving their way to get into prestigious IITs (Indian Institutes of Technology) around the education-driven society. Of course, it's definitely not all rainbows and butterflies once you make it in.
3. Money, Explained
If you're a fan of the previous Explained series, then buckle up and plug your ears in for these five episodes that cover all things money. It can be a bitter truth that the world goes around money, and Money Explained explores the mechanism of how banks, con-artists, and the gambling industry take advantage of the system to maximise profits. And there's a whole episode on student loans…it's not only the students in the U.S that go down that rabbit hole.
4. Born in Gaza
Given the rising conflict between Israel and Palestine, it is high time we educate ourselves and get a glimpse of the damages done, especially on the children growing up in war-torn Gaza. This Spanish documentary, shot in 2014, examines the effects of the Israel-Palestine conflict on Palestinian children. This powerful documentary is emotional, riveting, and important for us to make sure history does not repeat itself.
5. The Sons of Sam: A Descent Into Darkness
If you've watched Mindhunter on Netflix before then you probably remember the small segment on Son of Sam (actual name David Berkowitz), a notorious serial killer who claimed the devil made him carry out his murders. The docuseries follows the investigation carried out by Maury Terry and the cost it took for him to prove the killer. Side note: not your jam if you're easily scared.
6. The Mitchells vs. the Machines
From the producers of Cloudy with a Chance of Meatballs comes a sci-fi comedy for all ages. Protagonist Katie Mitchell sets off on a road trip with her dysfunctional family and her not-so-smart dog to start her first year at film school and well the unlikely happens. They come face-to-face with an apocalypse, no, not the zombie kind, rather a robot kind. The family comes together with the help of two friendly robos to save the planet from a techno uprising.
7. The Circle U.S.A – Season 2
The rules are simple, the players must choose whether to be themselves or other people — all while chasing a cash prize. Kind of like a spin-off of Big Brother, the contestants must all live under the same roof, but they cannot see each other. The aim of the show is to be the most popular candidate at the end of the three weeks, catfishing is allowed (please do not attempt this at home).
What we're watching on Netflix this March
1. Ocean's Eleven
If you love Money Heist, believe us you will love Ocean's Eleven. When you're not swooning over young George Clooney (who plays Danny Ocean), you can appreciate the other stunning actors, and actress Julia Roberts. Danny Ocean assembles a heist team of eleven people (hence the name), to steal from three major casinos in Los Angeles.
If you enjoy this movie, Netflix conveniently has all of the sequels, including Ocean's 8 with some badass all women cast.
2. Penguin Bloom
Warning: You may want a pet Magpie after watching this film. Penguin Bloom is based on the real life story of Samantha Bloom from Australia (she's a gold medalist at World Para Surfing Championships) and it focuses on overcoming both physical and mental obstacles when life throws hurdles unexpectedly. This movie is short but these 95 minutes are enough to inspire and heart-warm you.
3. Jurassic Park
Sure enough, the CGI wasn't too great back then, but it's not still too shabby to complain too much. After all, who doesn't love a good nostalgic feeling every now and then? Jurassic Park probably doesn't need much of an intro – everyone knows it's about dinosaurs (unless you live inside a cave maybe). Currently, there are two Jurassic Park movies (1993 and 2001)  and Jurassic World (2015). If you feel that these ones may be too intense for children to watch, there's a kid-friendly alternative too – Jurassic Park Camp Cretaceous has two seasons to keep the kids hooked.
Side note: Wouldn't it be interesting to make a movie/story where the T-Rex is the protagonist?
4. Hidden Figures
Alright ladies, let's get in formation (and go to NASA). Hidden Figures is a biographical drama film about how three coloured women mathematicians (can you sense how rare this must have been in 1961?) who played a pivotal role in astronaut John Glenn's launch into orbit. Actresses Octavia Spencer, Taraji P. Henson, and Janelle Monáe deliver very promising performances. This is an important film to watch, sending a message to women and young girls alike that no field is out of reach.
5. I Care a Lot
If you've watched Gone Girl, you probably remember Rosamund Pike (her role was such that one could not forget her), she sticks to an eerie role in I Care a Lot, tackling a different character but still up to no good. Personally what kept us entertained was how Pike executed this character so well and at one point you don't know whether to root for her or not.
6. Us
Does horror tickle your fancy? "Get Out" director Jordan Peele goes all out when it comes to creeps, he seems to be quite the fan of freaky smiles. Lupita Nyong'o (who plays Adelaide Wilson) is an amazing actress but we're sorry if she comes in your nightmares after finishing this movie. Winston Duke plays her husband, and they both travel back to Adelaide's childhood vacation spot Santa Cruz where she experienced traumatic events (and yes, sh*t goes down from there). Brace yourself to bob your head to Luniz's "I Got 5 on It" throughout the film.
7. Moxie
Directed by Amy Poehler (Parks and Rec fans, where ya at?), Moxie is a book-to-film adaptation that takes on an important issue – sexism. It's a coming-of-age story about a shy girl named Vivian who takes inspiration from her mother's (das Amy Poehler!) rebellious past and decides to anonymously publish a magazine that calls out on her school's sexist practices – think ranking girls for everything from "best rack" to "best ass".
8. Night Stalker
Netflix has a decent range of true crime shows and we're here for it. We loved The Confession Tapes with Ted Bundy and though we feel like no true crime series has touched that level yet, The Night Stalker will keep you on your toes from the first episode. The series is fast moving and drops you to your knees with the heinous crimes committed by notorious serial killer, Richard Ramirez.
9. Tales by Light
If you are an avid follower of National Geographic, you may ponder on the behind the scenes of the photographs. How does one get that close to a shark, a tiger, or travel to remote areas? Every two episodes focuses on one photographer and his/her story on why they chose to photograph what they do – each photographer has an important message they'd like to share. The themes touch upon children living in poverty, tribes that stick close to their traditions, and even misunderstood predators (did you say sharks are bad? Think again).
10. Chapelle's Show
Comedy sensation Dave Chapelle's old collectives (we're talking 2004 archives) have two seasons on Netflix. Chapelle at times dresses himself as different characters to deliver raunchy sketches covering topics like racism, Hollywood, drugs, politics, and sex. Each episode is punchy and short – we don't blame you if you end up binge-watching. Just grab some popcorn while you do.
11. Canine Intervention
A reality show featuring doggos? Yes, please! Dog trainer Jas Leverette gets to pet the cutest dogs but his job isn't always easy, because well, the dogs aren't always as easy as we'd like them to be. His job is to train dogs to become more obedient and he helps in fixing behavioural issues.The show is about humans training dogs, and dogs training humans in return. It's feel-good and at times emotional (when do things not get emotional when dogs are involved?)
12. New Amsterdam
If your brain needs something very low key (yet well-written) to get you through COVID times, New Amsterdam could be what you need. Set in New York's "only" public hospital, medical care is free and the group of doctors working there are all about going above and beyond for their patients. We like that it's less about dating relationships (looks at you, Grey's!) and more about the sociological issues that plague people in modern times. Plus, the fact the team often works together in a very holistic sense gives us all the feels.
---
What we loved watching in 2020
1. The Valhalla Murders
This Icelandic Netflix series is a must-watch for true crime lovers with a penchant for dark procedurals. Dead bodies are found across the country and a Detective from Norway is called in to help track a supposed serial killer. We love it for the snow, scenery and sassy leading lady cop.
Watch The Valhalla Murders on Netflix
2. Unorthodox
Based on the autobiography by Deborah Feldman, Unorthodox tells the story of Esty, a young Hasidic Jew from New York who leaves the religion to try and start a new life in Berlin. Shira Haas plays the lead role of this series magically, and the story is incredibly moving both from a historical standpoint but also for its wonderful cinematography and costume design.
Watch Unorthodox on Netflix
3. Insecure
With Season 4 dropping later this month, Insecure has become a fast favourite here at Honeycombers HQ. Starring Issa Ray, this series follows the lives of two female late 20-somethings trying to navigate life in LA. Go for the story-telling; stay for the soundtrack.
Watch Insecure on HBO
4. Feel Good
Why does life have to be so difficult? When Mae meets George at her comedy gig, sparks fly and the couple move in together. However, George has never been in a relationship with a woman before and has trouble opening up to her friends. Meanwhile, Mae has secrets of her own she's keeping… The addition of an eccentric Lisa Kudrow as Mae's mum makes this show even better.
You can watch Feel Good on Netflix
5. The Circle Brazil
Everything is better in Brazil! This social media experiment-cum-reality TV show has aired its Brazilian version, though shot in the same British apartment block. Expect all the bizarreness of the US version in this show where people compete for online popularity, but with more dancing and a lot more colour.
You'll find The Circle Brazil on Netflix
6. High Maintenance
What don't we love about High Maintenance? The amazing soundtrack, the exceptional writing and the colourful cast of characters make us so, so happy. With 'The Guy' as the lead character, he travels across New York delivering pot to people of all walks of lives across the city. Sounds a bit boring, but it's so well done. Season 4 has just been released, and sticks to the usual theme of a loose story line with new people entering every week.
Catch High Maintenance on HBO
7. Atypical
Telling the story of Sam, an 18-year-old on the spectrum with autism, Atypical is a totally addictive show on Netflix. Blending family drama with a look at the difficulties a teenager with autism may encounter, this show will release its 4th and final season at the start of 2021 so get bingeing. (Also, we dare you not to fall in love with Sam's amazing best friend Zahid.)
You'll find Atypical on Netflix
8. Freud
Loosely based on Sigmund Freud's life, Freud is an Austrian-German production that is–quite frankly–very dark. From faking experiments to working with patients in infirm, it's a bit of a slow-burn, but we know you've got the time.
You can watch Freud on Netflix