Who doesn't like listening to people talking to them in the headphones?
From literature to illustration and live music, there are many different approaches to amazing storytelling. And podcasts are one of our favourite things to listen to while cooking our meals at home or commuting to work. They're fun, informative, and educational, so here are the best podcasts (in our opinions), featuring investigative journalism, science fiction, and discussions on philosophy, critical theory, feminism, and more.
Time to subscribe to some of the best podcasts!
1. Fool Me Twice
Fool Me Twice tells the real story of a woman who was scammed by an online lover. Hosted by Zara Hannaford and told by the victim, who is also Zara's mother, Jules Hannaford, this nine-episode podcast will have you hooked. Throughout the story-telling, they speak to experts in the fields of relationships, others who have been scammed, and even a real-life scammer in the hope of trying to really get to the bottom of why and how people trick others online.
If you are on the hunt for Hong Kong podcasts, read more here.
2. My Favourite Murder
A fan of true crime? Us too! Sure it's great watching true crime on Netflix but it just gets eerier when listening to a podcast about heinous crimes. But to lighten the air, hosts Georgia Hardstark and Karen Kilgariff take a comedic spin on true crime. Following the release, My Favourite Murder has garnered a fan following called "Murderinos", which has been defined as: "Person with a borderline obsessive interest in true crime, and the specific nature and details of disturbing murders."
3. The Divorce Club
Roughly 42% of marriages end in divorce and yet divorce may sometimes be frowned upon but this podcast is light-hearted but does remain penetrative on this topic. Host Samantha Baines interviews divorcees and talks through her guests about the never-ending paperwork, the emotional downsides, the freedom, and even sex with strangers (it's all in the process). Whether or not you're in The Divorce Club, this podcast is informative and emotional.
4. Chameleon: Hollywood Con Quee‪n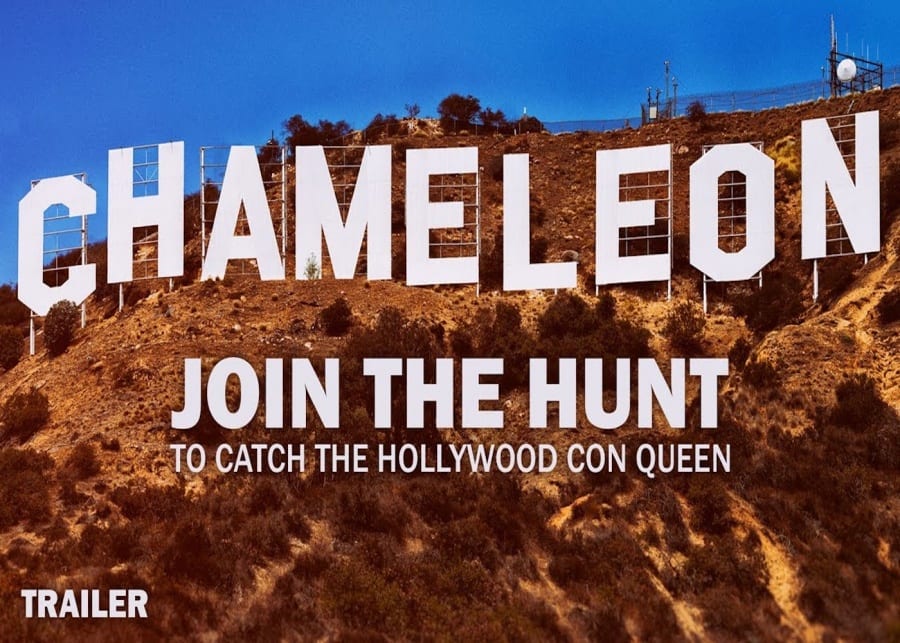 Get the whole story of the uncovering of this incredible true story of one the longest and strangest cons in history in this 10-episode podcast. Two long-time journalists untangle the story of the infamous Hollywood Con Queen scam; day players, physical trainers make-up artists, and security guards would receive calls from a high profile, powerful woman offering them a job for a lifetime, all they had to do was to board a flight to Jakarta immediately. However, upon arrival they find themselves to be tricked by a fraud.
5. The Duncan Trussell Family Hour
This free podcast features American comedian, writer, and actor Duncan Trussell. There have been over 400 episodes so far, and if you have a hard time picking, we recommend listening "Deathsquad" where Trussell features his mother where they both discuss love, life, and death.
6. Conversations with People Who Hate Me
As a writer and video maker who focuses on social justice issues, Dylan Marron (who is also the voice of Carlos from Welcome to Night Vale) often receives hateful comments online. Conversations with People Who Hate Me is an interview series for him to turn hateful conversations online into interesting conversations offline by calling some of the individuals to have a chat with them on the phone. Definitely one of the best podcasts that unveils more behind digital negativity!
7. Homecoming
Created by Micah Bloomberg and Eli Horowitz, Homecoming is an experimental-fiction podcast about a caseworker at a mysterious facility, her aggressive supervisor and a veteran who is trying to get back to civilian life. Lies, ambition and power relations, all the stuff you want in a good story.
8. Welcome to Night Vale
Welcome to Night Vale is the ultimate podcast on dystopianism, where stories (and conspiracy theories) are delivered in the form of community updates in the radio. There are secret police, hooded figures, unnamed angels and a five-headed dragon living in this fictional small desert town Night Vale; and as listeners, you will be encapsulated by its amazingly haunting imagination and signature surrealist/absurdist take on modern society.
9. Shut Up and Listen with Heather Matarazzo
As a lesbian American actress, Heather Matarazzo offers a comforting queer voice on her podcast Shut Up and Listen. Touching upon issues like homosexuality, patriarchism, sexual trauma, MDMA-Assisted Psychotherapy and more, Matarazzo creates an all-inclusive safe space for her weekly guests and listeners to find their own voices in a world where minorities are constantly being shut out. Definitely one of the best podcasts we listen to every single episode!
10. Philosophize This!
When it comes to find the best podcasts, Philosophize This! is one for those who are interested in philosophy, critical theory, or even literature!. Hosted by Stephen West, it digs deep into different types of philosophical thinking, from The Frankfurt School to theories behind philosophers like Nietzsche, Kierkegaard, Hegel, Schopenhauer and more.
11. Bad With Money with Gaby Dunn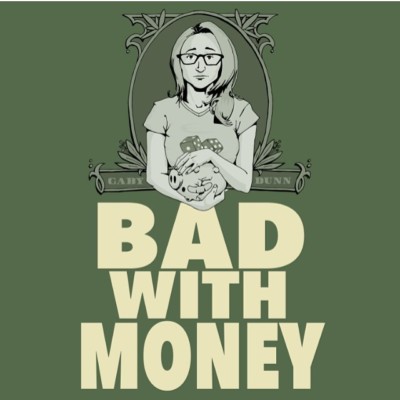 Most known for her successful YouTube channel Just Between Us created with writer/comedian Allison Raskin, Gaby Dunn is very vocal about her bisexuality, polyamory and anti-patriotism on the internet. Bad With Money is not just a podcast about finance and taxes, but also on surviving in a capitalistic society when you're not a privileged cis-white male. Featuring invited guests like feminist writer Roxane Gay, Bad With Money is a well-rounded podcast that addresses all sorts of systemic issues, and we can guarantee you Gaby Dunn will debunk them with her charming wit.
12. A Piece of Work with Abbi Jacobson
Most known for her show Broad City with comedian/actress Ilana Glazer, Abbi Jacobson created A Piece of Work for those who are into contemporary art. Each week, Jacobson takes her guests, such as Hannibal Buress and Tavi Gevinson, to MoMA and discusses the brilliance (or absurdity) of different artworks with curators and artists. What makes a shovel hanging on the ceiling a piece of art? Coming from a creative background, Jacobson offers listeners a glimpse to the art world through funny and informative conversations.
13. Rebelliously Tiny
Created by Montreal artist Ambivalently Yours, Rebelliously Tiny explores emotions and struggles that are impossibly large and rebelliously tiny. Having started posting her ambivalence and feminist questions on her Tumblr Blog five years ago, Ambivalently Yours has quickly become a beloved voice on social media. It gives young women the courage to confront their suppressed emotions and embrace their own identities despite the possibility of being invalidated by others.
14. Bret Easton Ellis Podcast
Bret Easton Ellis, controversial author most known for his novel American Psycho, discusses popular culture, as well as the music and film industries with some of the most fascinating writers, screenwriters and directors of our time on his podcast. Instead of staying political correct, Bret Easton Ellis Podcast often gives unapologetic critiques on different socio-political issues – and it's funny and refreshing.
15. The Bright Sessions
Created by writer Lauren Shippen, The Bright Sessions is a science fiction podcast evolving around the lives of atypicals and how they cope with their supernatural abilities under the guidance of therapist Dr. Bright. Along the journey, they also start to uncover the hidden agenda that secret government agents have installed for them. Each episode is set at an individual therapy session, and its raw and personal storytelling is completely captivating.
16. S-Town
Following an alleged murder happened in a small town called Woodstock in Alabama, suggested by antiquarian horologist John B. McLemore, Brain Reed headed off to Alabama to investigate the "crime" after a year of exchanging emails with McLemore. Hosted by Reed and created by the producers of Serial and This American Life, S-Town unveils the complicated relationships in McLemore's life and sheds light on mental illness in the States on S-Town. One of the best podcasts in 2017!
17. Strong Opinions Loosely Held
Hosted by Elisa Kreisinger, Strong Opinions Loosely Held covers everything from the latest pop culture scene like the Kardashians to feminism. Kraisingers talks about the challenges that women have to deal with on a daily basis and the baffling phenomenon that stemmed from popular culture. This podcast inspires listeners to have a great look at how popular culture has shaped 20th century's ideology and rethink the injustice that it might have wrongly cultivated.