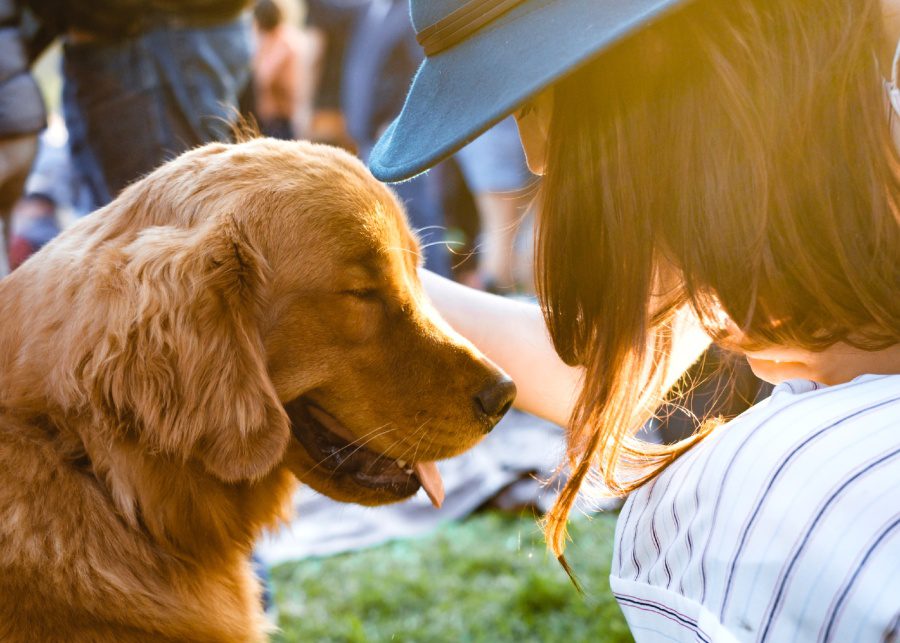 Who's a good boy? (Photography: Adam Griffith via Unsplash)
Doggos are man's best friend but, at times, they can be tricky to understand and bond with. These dog trainers in Hong Kong can help you understand your pet and vice versa.
Training your pet can be difficult even for seasoned pet-owners. This can especially be the case if you've adopted your furry friend. Luckily, these dog trainers in Hong Kong can help and have your pooch going on staycays, hanging out in pet-friendly cafes, and playing in parks with you in no time!
Best dog trainers in Hong Kong
1. Dogniversity
Qualified as Certified Professional Dog Trainer-Knowledge Assessed (CPDT-KA) by The Certification Council for Professional Dog Trainers (CCPDT), Eurica is one of eight dog trainers qualified in Hong Kong. She is the founder of Dogniversity, a 100% positive reinforcement-based dog training organisation in Hong Kong. She specialises in training dogs in a scientific and humane way, ensuring both the doggos and humans are learning in a force-free environment. In particular, Dogniversity's Kids & Dogs Workshop helps teach your little ones how to best interact with and train their pups – a must before you adopt. In addition to group training for Hong Kong Dog Rescue, Eurica provides one-on-one dog behaviour consultation, too.
Find out more about Dogniversity.
2. Hong Kong Canine
The Director of Hong Kong Canine, James, worked as an environmental consultant in Hong Kong for over 15 years. He specialises in search and rescue, service and therapy, tracking, canine scent detection, protection, and police K9 units. Group classes are once a week for six consecutive weeks and last approximately an hour. Popular classes include basic and advanced obedience, socialisation, agility, and scent detection (many dogs don't know how to maximise their nose-work!). New pet owners can also sign up for the puppy class and pet nutrition classes.
Hong Kong Canine, 10 Lee Hing Street, Ap Lei Chau, Hong Kong, p. 9411 7975
3. DogManGoWoof
Want your doggo in trusted hands? Deb, the owner of DogManGoWoof, holds a diploma in canine behaviour training and a certificate in pet psychology. DogManGoWoof handles everything from basic puppy care and beginners training, to advanced obedience commands and behavioural and social issues. As Deb has volunteered at Hong Kong Dog Rescue before, she knows first-hand what a lot of dogs go through physically and mentally after being rescued. The first lesson is usually one-on-one with the dog and the owner to assess and discuss the issues first-hand. Following that, you will be matched with either individualised intensive courses, weekly lessons, or single one-off lessons, depending on your pet's needs. Locations of the class are flexible.
DogManGoWoof, 128 Reclamation Street, Yau Ma Tei, Hong Kong, p. 9776 0950
4. SPCA
Operating since 1921, SPCA is well-known in Hong Kong. This non-profit organisation actively rescues animals and fosters them until adopted. Plenty of rescued pets have faced trauma and at SPCA, they can guide you through it all with their dog behaviour and training courses. The sessions will discuss obedience tips and tricks, and steps on slowly letting dogs go off the leash. The classes are held at different centres during the week, with specialised prices if the pet is adopted from SPCA or if you're a member.
SPCA operates adoptions centres and veterinary facilities throughout Hong Kong.
5. Dogs Inclusive
Clare Benson (who runs Dogs Inclusive) is a certified professional dog trainer residing in Sai Kung and she offers a range of training programmes for doggos in the area. All services are tailor-made to suit the needs of furry companions and their owners. Dog training is split between pups and older dogs, either in a group setting or one-on-one. Also, if you're travelling, Clare will happily be a temporary paw-rent in her fully licensed facility. For socialising (for yourself and your dog), Clare organises adventure playdates, too! Dogs are matched based on personality for adventures at nearby parks, beaches, and trails around Sai Kung.
Dogs Inclusive, 158 Pak Kong New Village, Sai Kung, Hong Kong, p. 9160 1360
6. Pawsitive Training
Yonnie Kwok of Pawsitive Training has had a soft spot for dogs since a young age, which led her to become a CPDT-KA and Fear Free-certified professional dog trainer in Hong Kong. As some dogs may easily feel intimidated in a new setting, Yonnie will hold her private session at your residence and it's all tailored to the needs of the dog and family. In addition to training, Yonnie also offers dog washes for pooches who are scared of water, as well as pet photography and videography to capture that billion-dollar smile!
Find out more about Pawsitive Training or reach out to Yonnie via WhatsApp at 9360 0531.
7. Pet Behaviour HK
Dr Cynthia Smillie of Pet Behaviour HK was a veterinary surgeon at SPCA, and then served as SPCA's Deputy Executive Director. Cynthia's passion has always been in animal welfare, and through her work she became aware that one of the main reasons owners surrender animals to shelters is because of behavioural problems. Thus, she became a full-time dog behavioural specialist to explore the link between human behaviour and its influence on undesirable animal behaviour. She trains both cats and dogs in the comfort of your home. It's recommended for all family members, including domestic helpers, to be present during her consultation and the in-depth analysis can initially take two to three hours.
Find out more about Pet Behaviour HK.
8. Petworld Resort
Like the name suggests, Petworld Resort can feel like a resort for you doggo (after all, there are two pools!). This facility offers day care services – for which pets will need to pass a behaviour test – and pet grooming. And to have your pooch on their best behaviour, the staff also trains dogs, be it potty training, learning a sport, or learning good manners. If you want private sessions, they're held at Petworld Resort or at your home. Petworld Resort is also one of the few dog training centres in Hong Kong to offer hydrotherapy that keep your canines active and help them heal from muscle soreness.
Petworld Resort, 351 Shui Mei Tsuen, Kam Tin, Yuen Long, Hong Kong, p. 2470 6968