Founder of The Learning Curve, Alethea Bleyberg
Internationally, the IB Diploma Programme is known as a leading qualification for gaining entry to top universities, and long-term IB educator Alethea Bleyberg from The Learning Curve explains why
Hong Kong is known for many things, including its exceptional street food, heritage architecture and varied tourist attractions. It's also known as a fiercely competitive place when it comes to education. To learn more about how to assist students taking the IB Diploma Programme, we chatted with one of the region's leading specialists in the area, and the Founder of The Learning Curve, Alethea Bleyberg.
Hi, Alethea. Thanks so much for chatting with us today. To start off, can you tell us a little about your background of working in schools.
As the daughter of IB educators, I had the privilege of growing up on the campuses of international schools in the Netherlands and am a graduate of the IB Diploma Programme myself. After receiving my MPhil from Cambridge University, I moved to Beijing for four years for my first international school teaching position. Since then I have spent ten years working at international schools in Hong Kong, including YCIS, ESF and ISF Academy, as a Theory of Knowledge Coordinator and master teacher, Extended Essay Coordinator and university guidance counsellor as well as being the IB Diploma Coordinator on the senior leadership team of an international school in Singapore. I am also an IB examiner for Theory of Knowledge and the Extended Essay and am a member of the IB's curriculum review team for the Extended Essay.
Wow! So you really know the IB Diploma inside-out! Why do you think the IB Programme is so highly favoured by universities?
Universities favour the IB Diploma Programme because it's an incredibly rigorous pre-university curriculum that requires high level time-management and organisation skills of students, as well as mastery of a broad range of disciplines across six different subject areas. In addition, all IB Diploma students are required to write an Extended Essay (EE), a 4000-word research essay on a topic of their choosing, and to take a course in Theory of Knowledge (TOK) which is aimed at exploring the nature of knowledge in different contexts. They also complete a programme of extracurricular activities including service work.
Successful IB Diploma students, therefore, are expected to develop the research, critical thinking, academic writing and self-management skills that they will need to thrive in higher education. As such, IB Diploma Programme graduates are actively sought after by top universities around the world.
What led you to open The Learning Curve in Hong Kong?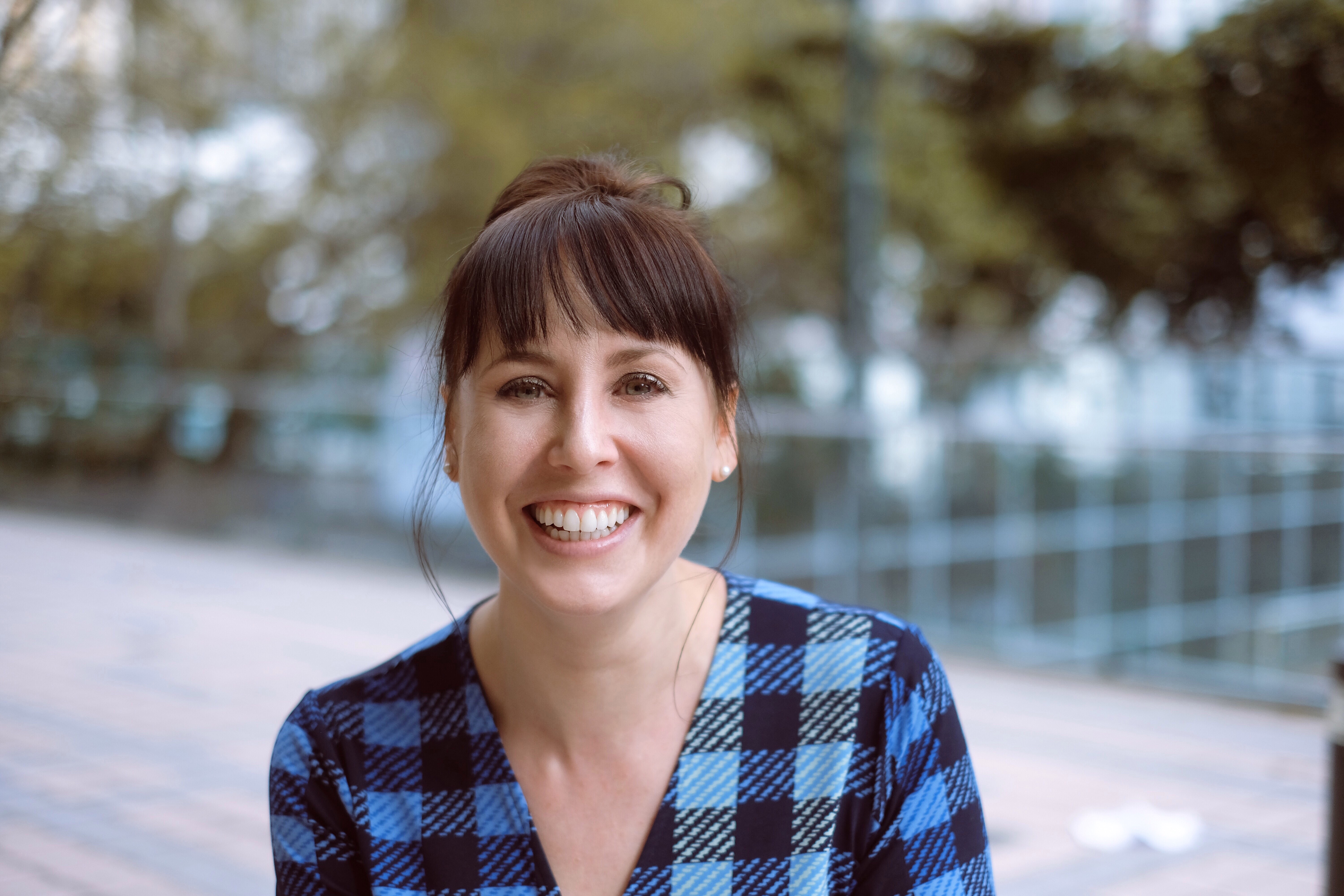 Over the course of my career I have specialised in the role of the 'Core' in the IB Diploma Programme and have developed significant expertise in how to support students to excel in TOK and the EE. While the 'Core' components of the IB Diploma Programme give it its unique features and are intended to develop the high-level skills students need to thrive academically, they are also the most challenging, effectively demanding undergraduate level content and skills mastery from high school students.
As such, even highly able students can be overwhelmed by the demands of TOK and the EE and struggle to find a highly experienced and specialist advisor to provide dedicated 1-to-1 individual support in a normal classroom or school setting, or even outside of school.
At the same time, in my experience as a university guidance counsellor, especially in supporting Oxbridge applications, it is evident that the most selective universities use performance in the 'Core' components to evaluate students' university readiness. As the most demanding aspects of the IB Diploma Programme, universities want to see that prospective students engaged with TOK and the EE meaningfully. Additionally, the three points (out of a total of 45) that are on offer from the 'Core' components can often be the difference between a student meeting a conditional university offer or not – as well as helping students achieve better grades in their six diploma subjects. This is often an opportunity to stand out to universities that students fail to capitalise on fully in their applications.
Therefore, I decided to bring my experience in, and passion for, the IB 'Core' and university guidance together in a way that I felt had coherence in supporting successful student outcomes, and would meet the needs of underserved students and parents. Additionally, stepping out of the school setting allows me to reach more students and work with a wider range of families. It also allows me greater flexibility in pursuing my professional goals including starting a doctorate in education next year.
What's the biggest question you get asked by parents?
You might think it's, "How do I get my child into a highly selective university?" but the parents I work with are much more concerned with ensuring their children are building the academic and 'soft' skills they will need to succeed in school, at university and in life. They also want their children to spend their time in high school exploring their interests, being exposed to new learning experiences, and developing their characters so that they can find a university and course of study that is the right cultural and academic fit. I, therefore, help parents and students devise plans to direct their studies towards their educational goals whether that is tuition towards skills building, choosing the right subject combinations or supporting students in their university research and applications.
What has surprised you the most about gaps in learning since opening The Learning Curve?
The gaps in student learning have been known to me long before I opened The Learning Curve! What has been surprising to me is the level of interest from parents of younger students – aged 12-16 – who have been very receptive to The Learning Curve's mission to ensure every child has the academic preparation and foundation in key skills that they will need to thrive in school and at university. As a result, I am now working with a growing number of younger students one-on-one and in small groups to introduce and develop the research, analysis & evaluation, and academic writing skills students will before they move into the IB Diploma Programme.
I've also realised that there is a lack of parent education about various curricula on offer in international schools, pathways through secondary school to higher education, and the importance of academic planning. So, I am also doing more educational consultancy work to support parents in planning for their children's futures than I initially expected, which is also very rewarding.
What trends are you seeing parents looking at when it comes to educating their children in Hong Kong?
Parents are becoming more interested in exposing their children to a wider range of educational experiences with a view to developing the whole-child and allowing children to discover their interests and talents on their own terms. They're also increasingly concerned with embedding skills rather than drilling for assessments, and are choosing schools that will recognise their child's individual learning styles and preferences and foster these as strengths.
International schools in Hong Kong are responding to the challenge of preparing students for the unknowns of the 21st century by creating new and innovative educational programmes and supporting these with specialist learning spaces and highly trained staff; think, for instance, of bilingual teaching, coding classes in primary school, entrepreneurship opportunities written into the curriculum, makerspaces, specialist dance, theatre and fitness studios, collaborations with universities, oversees service trips, and the offering of 'niche' or vocational subjects such as Latin, engineering, podcasting and hospitality.
In turn, parents are also broadening their perspectives on higher education options and are increasingly open to their children studying subjects beyond law, medicine and business, in country destinations beyond Hong Kong, the UK and the US – such as Australia and Europe – and taking a gap year before university.
As an educator, what's the best part of your job?
The best part of being an educator is always getting to know your students and helping them reach their goals. This week, one of my students finished an Extended Essay he has worked really hard on for months and another student received offers from several universities. My students' joy and gratitude in those moments really is the number one reason I choose to do this every day.
Over the years I have had the privilege of helping many extremely diverse, intelligent, talented, ambitious, and hardworking students graduate with their IB diplomas and go onto some of the world's best universities, medical programmes and art schools. Knowing I have had a hand in sending young people with incredible potential out in the world to do great things is a legacy I am proud of.
If there's one thing you could change about education in Hong Kong, what would it be?
Students today need to develop future skills to be ready for the rapidly changing world of work they will enter. These skills include critical thinking and problem-solving, accessing and analysing information, initiative and curiosity, and effective oral and written communication. Sadly, this kind of deep learning is not always encouraged in Hong Kong. I would, therefore, like to see a greater emphasis on future skills building, inquiry-based learning and progressive pedagogies in Hong Kong schools and less emphasis on rote learning and memorisation. This will ensure Hong Kong's upcoming graduates will be internationally competitive and, therefore, well-placed to make a contribution to Hong Kong's future.
Find out more about The Learning Curve.