You might think that living or holidaying in Bali is a fast track to real-life, sun- kissed balayage. Sadly, it's not.
That's why those in the know are flocking to Kaiana Spa in Seminyak to get in on the unmatched talents of the salon and spa's New York trained hair artist, Woody.
Before you get all tangled up in the idea that the fruits of New York will cost your weight in gold locks, listen to the incredible deals they have on offer.
Blow out before you go out on Friday
First up there's the "Blow out before you go out", which will see you enjoying a 30% discount on their Blow Out package inclusive of a manicure, pedicure, hair wash and blow-dry. The mani pedi even allows you to choose from the latest in OPI, Dior, Chanel and Guerlain polishes; which is gold dust in Bali.
While all this pampering is going down, you can order cocktails from the bar at Made's Warung. Topped off with Kaiana's notoriously good music collection, all your senses will be satisfied. But wait, the perks aren't over. You'll also receive a complimentary lychee martini at Huu Bar (hello!) and a Kaiana Salon & Spa recovery massage discount coupon for the next day, to ease that shaky hangover.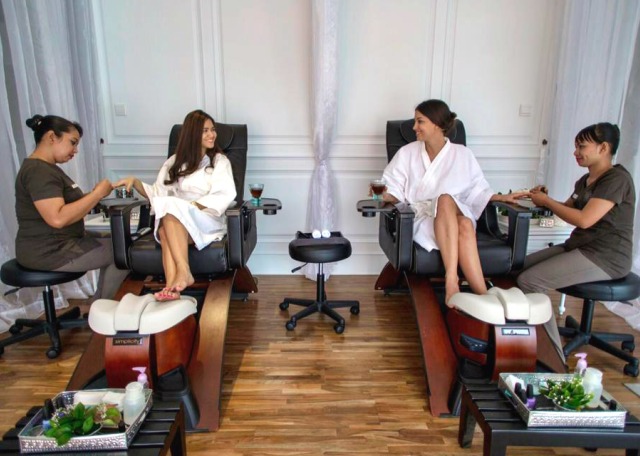 Any day of the week
If Friday doesn't suit your agenda, strut in on any day of the week and you'll be spoilt by Kaiana's ongoing treats: 30% off all spa services and 20% off salon services. So how about an additional 10% discount for guests of Made's Warung (just show your receipt and attached voucher).
Walk in or pre-book, either way you'll be dancing out of there feeling like a diva.
Kaiana Spa and Salon, Level 2, Made's Warung, Jl. Raya Seminyak, p. 0361 730562/737067, [email protected]