Thirsty for a great bottle of wine in Bali that won't cost the earth? Affordable Spanish Sauvignons and full-bodied Bordeauxs are just a click away thanks to the GoDrinks superheroes…
Not all heroes wear capes. Some of them wear emerald green tees to hand-deliver imported yet affordable fine wines to Bali's thirsty vinophiles – all in a matter of hours. And in a place like Indonesia where imported wines are normally eye-wateringly expensive and mind-numbingly repetitive, having a stellar selection of unique and affordable wines is a serious superpower. So, who are these wine warriors, and what's their secret? Fellow wine aficionados, let us introduce you to GoDrinks…
GoDrinks is Indonesia's very first online wine platform that allows you to easily and seamlessly order your favourite bottles of imported wine online, before having them delivered to your doorstep (or even to the beach!) within mere hours. But that's not all. The GoDrinks wine collection is no ordinary collection; each wine has been carefully chosen by David Pedrol – a seasoned wine expert who's been in the industry for more than 25 years. And the kicker here is that these wines won't break the bank or bore your palate either, because they've been personally imported (read: no middlemen) from unique, boutique vineyards from around the world.
If, like us, you're tired of drinking the same old Sauvignons at every Bali restaurant for an extortionate price, then you'll understand exactly why we're so excited to have these GoDrinks superheroes serving our tropical island…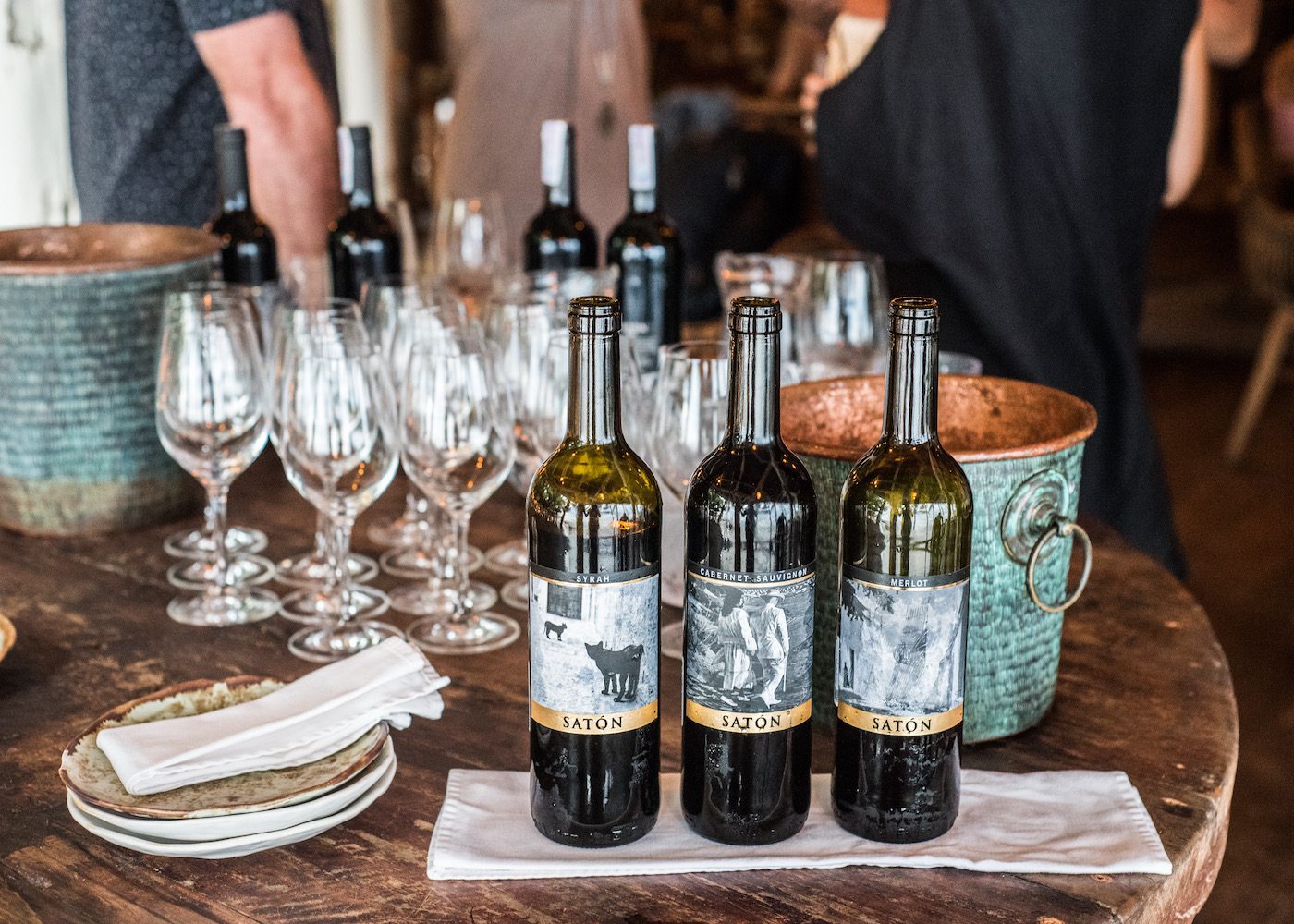 Ok, but what's the secret to GoDrinks' affordable imported wines?
It's a long story, but in short, taxation on imported goods here in Indonesia is incredibly high, and when it comes to wines and imported alcohol? These prices are exacerbated by multi-tier commissions from importers, sub-distributors and retailers too. The end result is a whopping 150% increase on what you're used to overseas…
And so the secret to GoDrinks' affordable wine cellar is they cut out the middlemen, sourcing fine wines directly from the world's best winemakers, before bringing them to Bali. No external exporters, no sub-distributors and no retailers. Just great bottles of wine direct from the vineyards and into the hands of Bali's superheroes – all before being hand-delivered to you!
So, what sort of wines can we order from GoDrinks?
The GoDrinks' ever-evolving portfolio is no accident. With more than 25 years' of experience in the wine business, every single wine undergoes a rigorous selection process by GoDrinks' team of experts, overseen by wine expert, David Pedrol. Over time, GoDrinks has forged close relationships with leading international wine makers – from France to Australia – to make sure you have the finest wines from the best wine-producing countries, all at your fingertips.
Some of our faves? Red wine-wise, we can't get enough of the Pasqua Passione Sentimento Rosso (it was awarded 91 points by James Suckling), or the fruit-driven Rift 69 natural wine from Burgundy that goes just right with Bali's bebek betutu. As for the white wines, nothing says 'Bali beach day' quite like a crisp Cavatina Pinot Grigio. Then, as the sun starts to set, you'll find us sipping on a bottle of Saga Pauillac – a fine Bordeaux wine from Domaines Barons de Rothschild.
And that's not all. GoDrinks is also known for its selection of affordable organic wines too. What's organic wine, we hear you cry? It's wine that's free from added sulfites, GMOs and additives, and is also lower in sugar content while excluding the use of artificial chemicals. In short, organic wines are healthier, they produce heartier skins, and they're even said to reduce the hangover (hallelujah!). Our top pick is the Selections Comptoirs box wines (choose from Merlot, Cabernet, Rose Grenache and Sauvignon). They're organic, they hold four bottles of wine in each box, and they are without doubt the very best value wines you can find in Bali – without compromising on quality.
Want to try something completely different (and equally affordable)? GoDrinks even produces and imports its very own brand of Spanish wine – Saton – in five different varieties: Merlot, Syrah, Cabernet Sauvignon, Chardonnay and Sauvignon Blanc.
The supersonic GoDrinks service
If all of that wasn't enough, it's the on-the-ground service that proves the GoDrinks team really do have superpowers. For starters, they promise to deliver your wine within hours – for free – whether you're sun-soaking on Bali's southern clifftop peninsula, or kicking back after a day of snorkelling on the north shores of Amed. Yes, you read that right: island-wide free delivery, within mere hours.
The trick here is the direct-to-consumer convenience, as in, no time is wasted on pesky middlemen. Instead, when you click order via the easy-to-navigate online platform, you'll be instantly contacted by the GoDrinks team who'll update you on your wine's location and live delivery details. You'll even get regular WhatsApp updates on GoDrinks' awesome Promotions (hello wine bundles and food pairings!) and you'll be kept in the loop with the different wines and spirits making their way into the GoDrinks cellar.
This supersonic and personalised service is particularly useful when you're on the beach and craving a quality tipple. They'll deliver directly to the sand, with a package deal that includes glasses, an ice bag, and of course, your chosen grape. They even have weekly deals and discounts, including the ultra-popular Tuesday Flash Sale (24 hours of even lower prices on those affordable imported wines!), as well as referral programmes and special events too!
Now that's worth raising a glass to…
Thirsty for your own bottle of imported wine in Bali? Head over to www.godrinks.com to see these superheroes in action!