If you're tired of all the doom and gloom on the news, take a break and have a laugh at these funny Coronavirus memes - some of our faves from across the internet.
We know, the Coronavirus pandemic ain't no joke. But there's only so much negativity we can take. Luckily, there are plenty of memes out there on the worldwide web that are breaking up the melancholy with bite-sized giggles. Everything from satire to silliness and everything in between. So, to help lighten the mood and bring you an entire thread of laughter, here are some of the funniest Coronavirus memes on the internet for some quarantine entertainment.
35 FUNNY CORONAVIRUS MEMES
1. With our cupboards currently full of Champagne (ahem, Prosecco) this one's particularly relevant…
2. Who needs rice and baked beans when you can have Ultra Soft Charmin
3. Cue the surge in YouTube hits for DIY eyelash extensions…
4. #guilty….

5. Behind the scenes at Honeycombers HQ…
6. Pick up lines haven never been so on trend
7. The classic Dad joke of 2020
8. Proposing in 2020 be like…
9. Woof, woof, woof-woof!
10. This one's for all the remote workers out there…
11. Because Kanye memes never get old…
12. Comin' right up: A Bucket List Guide to Your Living Room
13. First he couldn't enjoy a burrito, and now this…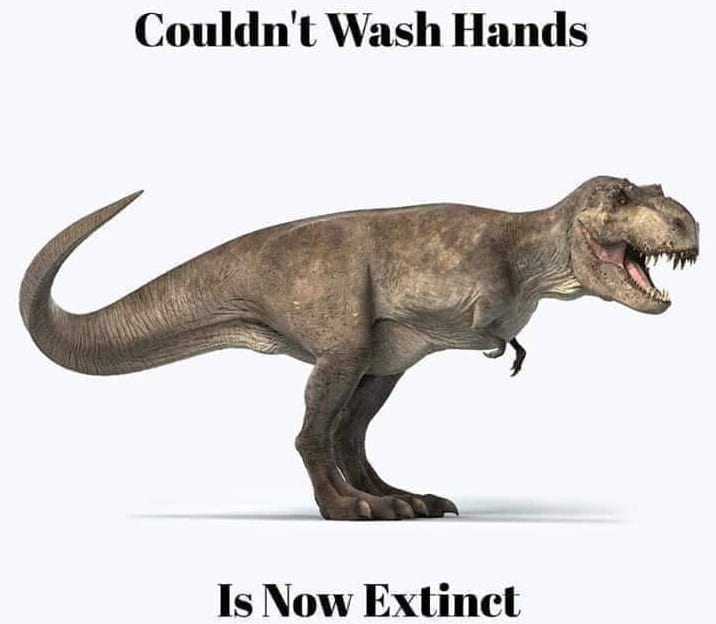 14. Haven't you heard? Bowl cuts are the new Balayage.
15. Where's Wally: 2020 edition.
16. Well played, Universe. Well played.
17. T&Cs: Must agree to a minimum 2 – 24 month partnership.
18. The next Netflix Original…
19. Sea Survival 101
20. Diet starts tomor-…
21. Better to be safe than sorry…

22. Cheryl also drinks all of our Prosecco…
23. Just wait until it's time to take your temperature…
24. Quarantine Day 27:
25. Mi scusi?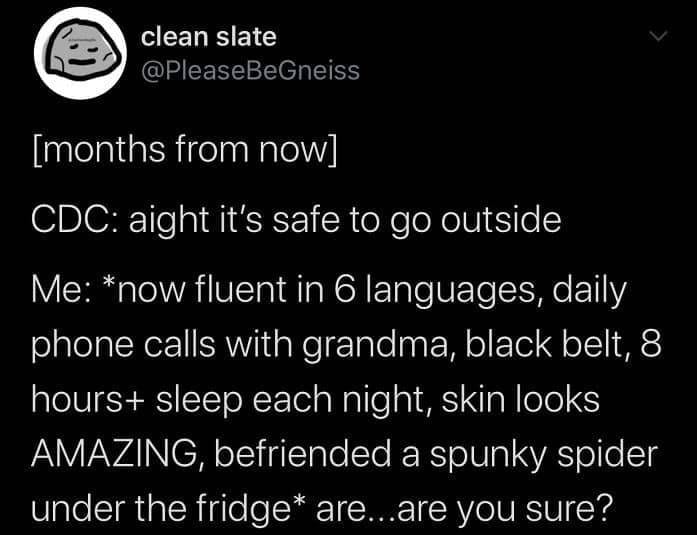 26. The 2020 IKEA collection
27. A total sh*t show. We all want refunds.
28. And in 15 years they'll be called the Quaran-teens
29. Do cupboards and drawers count as rooms? Asking for a friend…
30. Pyjamas are now officially 'office attire'
31. We all feel your pain, kid!
32. Don't even get us started on the fashion masks…
33. You can take our money, but you're not taking our immune systems!
34. Abort, abort abort! Re-route to 1999 when all we had to worry about was cheesy boy bands!
35. Our hands are squeaky clean… so very, very clean!
Found any other funny Coronavirus memes worth featuring? Email us at

[email protected]

or tag us on Instagram @honeycombersbali