Self-isolating and in quarantine with the family? Here's a handy checklist to keep the kids happy, healthy and out of your hair...
Real talk: self-isolation ain't easy, especially if you're a parent on Coronavirus lockdown with your kids. There's countless things to organise, special hygiene precautions to take, added chores to delegate and don't even get us started on the roster of activities to keep the kiddos entertained in between homeschooling and hand-washing.
But don't break a feverous sweat just yet. To make the most of your home isolation with kids, we asked fellow Mum and Bali expat, Rebecca Foreman, for her tips and tricks on keeping the household in line while avoiding any quarantine tantrums. She's put together a Guide to Surviving Coronavirus with Kids – a handy checklist to keep safe, sound, entertained, and most importantly, sane! Happy reading, folks.
A Parent's Guide to Surviving Coronavirus with Kids:
PREPARATION & ORGANISATION
Safety first
First and foremost, Mums and Dads you'll want to get everyone organised in the safety department. It's taken me weeks to get my house in order, and even now, I'm still working through a penciled, dog-eared checklist while the Coronavirus situation changes daily. There's plenty of helpful advice out there on washing hands, using Germs-away sprays (thank you Ibu Bumi), showering and hair washing, keeping clean, and leaving your shoes on the doorstep. You'll want to stock up on medication, get your First Aid box in order (Panadol, Tylenol, cough syrup, rehydration sachets, bandaids, wound disinfection etc.) and most importantly, get the kids following all of your new hygiene procedures (no dirty clothes inside the house, kids!).
Be prepared
It's not only super important to know what the symptoms of COVID-19 are, but to also have a plan of action for the whole family. Symptoms to look for include coughing, a runny nose, sore throat, fever and sometimes diarrhoea – all of which can emerge up to 14 days after infection. In severe cases, these symptoms may develop into breathing problems or lung infection.
So, how to treat Coronavirus symptoms at home we hear you ask? Well, currently there is no specific antiviral treatment for COVID-19, however, similar treatment of any other viral infection can help. While you don't need to stay in bed, you should get plenty of rest, stay well hydrated, and to reduce fever and ease aches and pains, take fever-reducing medicine, like Panadol otherwise known as acetaminophen. Be sure to follow directions and observe the age / dosage recommendations on all medications, and avoid Ibuprofen, as this is said to worsen Coronavirus symptoms.
Make an emergency action plan
If you do feel that you might have been infected, you should do your best to isolate yourself from other people, thereby preventing its spread to others. You'll also want to inform anyone you've been in contact with recently about your condition so that they can isolate also. In most cases, children and most adults will be able to recover at home, but if the situation worsens, you'll want an emergency action plan.
In Bali, if you or anyone in your family is having trouble breathing, Call 112 or 223333. If you're in another area of Indonesia, call 119 ext 9 or +62 812 1212 3119 – the operator will guide you through the process. The Bali provincial government has assigned  a handful of hospitals to handle cases of COVID-19. These include (but are not restricted to); Sanglah General Hospital and Bali Mandara General Hospital in Denpasar, Sanjiwani General Hospital in Gianyar, Tabanan General Hospital in Tabanan, and Udayana University Hospital in Jimbaran. If you do need to go to hospital, call ahead first. Otherwise, if you simply need to check in with a doctor, these two are well regarded family GPs: Dr. Ristie (WhatsApp +62 812 3838 570) and Dr. Angga ​(+62 856 3998 227).
Get the house in order
In times of uncertainty, it's always important to stock up the fridge. You'll want to look after yourselves and feed your family the very best, freshest and healthiest food to boost those immune systems. For time efficiency, do a shelf-filling shop at any of the bigger supermarkets like Carrefour, Grand Lucky, Coco's, Bintang, Giant, Frestive, Pepito, or Canggu Station. There are also plenty of great online delivery services that can take the hassle out of shopping for essential foods.
As for things to have in store? Food-wise you'll want to stock up on water, tinned foods, dry goods (breads, grains, rice, dried fruits), meats, baking supplies, milks, juices, oils, frozen fruits, teas, sauces, cereals and granolas. You'll also want plenty of antibacterial cleaning products, medical supplies, and home essentials like candles, matches/lighters, a flashlight, water container, and batteries.
Other top tips: Have a phone charger battery backed-up at all times incase of an emergency, make photocopies of all your important ID documents, have credit cards stashed away and also save some cash in the house in case your trusty local ATM machine goes down, as can often happen in Bali. And if you haven't already, do make sure you are registered with your local Banjar and have their phone numbers handy, as these guys are an important part of Balinese life and you are welcome to call on them at any time should you need assistance.
Explain the basics
It's important to explain COVID-19 to your kids in an age-appropriate way, so that they understand the facts about the virus, why they are currently in iso, why they are schooling from home, and of course, why the world has changed overnight in so many ways. Plus, they need to know the super basics, like the importance of hand washing, keeping hair, skin, clothes clean, and to keep talking to us about how they feel with changes taking place. There is no better time for us to keep calm and carry on, maintaining a daily routine while practicing healthy parenting. That's really what it's all about folks.
Outsource equipment
The kids usual play-date haunts are closed for now (unhappy face) but you can hire your own activity-inducing equipment. We used Fun Wheels Bali for the kids' trampoline hire and they also have a range of go-karts for iso-rent. Otherwise, get online shopping for some outdoor kit. Not to be outdone by the kids, the husband and I hired a spin bike, weights, mats, TRX, and a step from 15 Fit in Umalas. Each day we're working-up a quarantini-sweat with all the online programmes available…
A Parent's Guide to Surviving Coronavirus with Kids:
THINGS TO DO AT HOME WITH THE FAMILY
Get active
Exercise. With self-isolation now the norm, it's more important than ever to incorporate a workout or some form of movement into our schedules. We don't want our kiddos contracting Wall-E syndrome, and we sure as heck don't want to undo all the good gym work us parents have done since those 2020 fitness resolutions. Of course, the gyms, beaches and kid-tastic venues in Bali are closed for now, but there are tonnes of online workout options to check out. One that's reaching families around the world is Joe Wicks' YouTube workout. Otherwise known as "The Body Coach", Joe offers totally free, family-friendly HIIT workouts that have gone nutso on a global scale! Otherwise, my daughter is consistently using 'Tik Tok' dance routines to keep herself in a groovy active Bali-state. For kids who love to dance, there's certainly worse things they could be doing than recording and re-recording dance routines on rotation 24/7. Top Tik Tok Tip: Impress your kiddo with some Charli D'Amelio knowledge… She's the Number 1 Tik Tok personality with over 43 million followers. Woah!
Arty farty
This one's a must: buy your arts and craft supplies and get creative, stat. A particular fave in our house is simple canvas painting with acrylic paints. My daughter has curated her own Art Gallery, which means mum and dad are expected to purchase her pieces… and (you guessed it) money does exchange hands. We've been gathering our supplies from Bali Arte Media, including paints, canvases, papers, pens, clays – pretty much everything you need, and they have an online shopping facility too. There's also nothing better than digging up that trusty Slime recipe for when the kids need to get all handsy and sensory into something.
Learn the lingo
You're in Bali, so why not take this precious gift of home isolation and learn the official language of the land. Learning Bahasa Indonesia has never been easier, with language learning apps like Duolingo – not to mention the good ol' post-it note on the fridge trick that the kids can get involved with too. 'Saya di dalam isolasi di Bali!'
Purrfect pet time
With all this extended home-time to fill, there really is no better time or a more PURRFECT opportunity to get a cat or dog in the house. If you're not ready to plunge full steam into adoption, then why not look at fostering a quarantine companion? There are rescue centres all over Bali and around the world that'd appreciate some relief during these difficult times…
Binge a book
Call me old fashioned, but why not read a book while the family is on island lockdown? Our favourite kids book store Books and Beyond may not remain open throughout the following months but there are many other online book sites to choose from, like EPIC, Funbrain, or even Storyline online for your littlies where you can expect to see your fave celebrities reading stories, free of charge! Yass please.
At-home spa sesh
Sure, there's no more hair salon trips, nail days or Mummy & Me spa action on the horizon, but that's no reason to let yourselves go. No siree! Beauty treatments at home with mum? Hell to the yes! Get your little one to give you their own version of a facial, paint your nails, or better still for Dads, let them give you a back massage. Turn the bathroom into your own private spa with homemade bath bombs and kiddie-tastic face masks.
The gift of love
Get the kids busy by making gifts for those you love. Get creative, paint a canvas, make a scrunchy, write a letter or send a funny meme to those you're thinking about. Whether it's for a family member in some other far flung place around the world, or your school mate down the road, parcel it up and send it on a trusty GO-JEK for delivery. There's nothing like feeling (and giving) love.
Family film time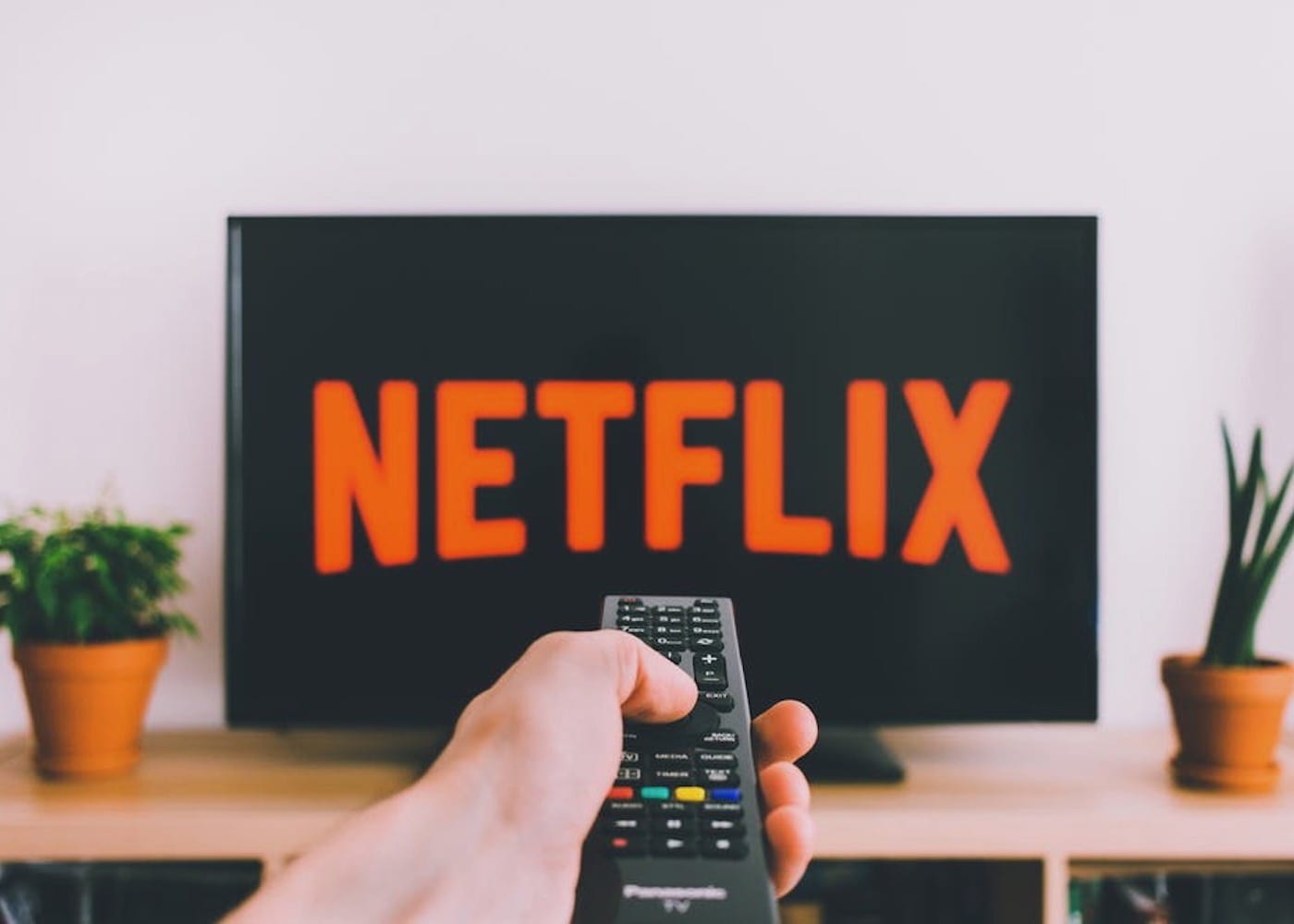 Good old fashioned telly. Yep, remember those days when the whole family would gather around the telly with a bowl of popcorn and sit side-by-side on the couch for a good family flick. Why not binge watch a new Netflix series or crank out Amazon Prime and get addicted to some viewing, like The Greenhouse Academy and Victorious on Netflix. Hells bells, just watching the Lost in Space series will have your kids more interested in science and psychology than you could ever dream to wish. In our house, we are riveted and watching historical dramas like Titanic, The Great Escape, Boy in the Striped Pyjamas and The Sound of Music. History lesson, tick!
Have a clear out
With so much more home time on your hands, why not go through all of your cupboards and do a mass clear out – get rid of all that's weighing you down; those old clothes, kids toys, books – anything that's no longer used. And once you're done? Package it all up in a care parcel and GO-JEK it to an Orphanage. Due to the current iso restrictions, orphanages in Bali are doing it particularly tough at the moment with very few donations of food and clothing. Time to lend a helping hand.
Yes chef!
Afternoon tea or fresh-outta-the-oven cookies, anyone? Get baking. It's a win-win for everyone involved, and if you're not a Masterchef already, we've been buying Rob's Red Mill Gluten Free Brownie Mix available at most supermarkets on the island – the kids can make it almost by themselves! Try any number of these tried and tested kids snacks, and who knows, maybe by the time school goes back, the kids will be able to pack their own handmade lunches and snacks. Woohoo. #Silverlinings.
Go on a virtual tour
Mums and Dads, if you need time to get on with your own working-from-home commitments (AHA!) but the kids still want to explore, well why not check out some virtual travel adventures. Walk along The Great Wall of China, or take a trip to Disney Parks. Literally a virtual world awaits you and the best thing is, you beat the crowds and long queues every time. If you're worried about the kids' screen time spinning out of control, then enlist the services of Ourpact – the best parental control app and family locator for your kids' devices that puts you back in the driving seat. Double win.
Get your game on
Now this is a subject I'm sure your children will be more of an expert in than me, but the fact remains, if you can use anything as a tool for bribery in the kingdom of iso-house, it's a stint of online gaming. Half an hour of fitness equals a game of Star Wars Battlefront II in our house. Check out this latest list of the best online games for kids in 2020.
Get thinking
Get the ol' brain ticking over with a puzzle or ten. Kids love a family activity, especially if it means they can show Mum and Dad how good they are at something. Why not buy a Ravensburger puzzle on Tokopedia, perhaps the World Map puzzle (a mere 2000 pieces). Looking for something local? Try Spellbound for online delivery. Otherwise, get some light math going with this free Soduko brain teaser site.
Slip 'n' slide
We love a bit of Bali waterpark action with the kids, but there really is no reason to let self-isolation stop all the fun. Why not improvise and create your own homemade waterpark? Buy a tarp, grab a bottle of shampoo and a hose and watch the kids slip 'n' slide for hours. Incorporate your pool into the mix with some new floaty pool toys and create your own version of a lazy river while you top up your quaran-tan.
Child for Hire
My daughter is especially good at this particular 'game' that we like to call Child for Hire. She's always saving up to buy the latest toy or accessory for her room, so we have devised a list of jobs for her to get busy with to help her pay for them. Things like organising drawers, shelves, wardrobes, walking the dog, washing the dishes, and even helping me research online for this article. As a result, silver crosses her palms or she's treated to an online shopping spree at Kidz Station.
Beat boredom with a board game
Ain't nuthin' like some good old fashioned family fun, so round up the kids and dust off those old classic board games, like Scrabble, Monopoly, Rummikub, Game of Life, or Ludo. Or, if you want to jump into the 21st century, have endless fun with your Amazon device, Alexa. Play any number of fun interactive games with Alexa by calling out "Alexa, open the magic door," which will lead you into one of the most popular interactive adventure games on the device. It'll have you and the kids occupied for hours, and there are also games for sports-lovers, trivia fiends, and adventure-seekers too.
Share the love
If the kiddos are attending school in Bali (or were), you're most likely on a class WhatsApp list. Well, what better way to share the iso-love than to offer or ask for help from other island folks in the same jam. In my daughter's WhatsApp group we share puzzles and games, handy life hacks and yummy recipes. Ask for help from your friends and family and why not enlist the Grandparents to sit and talk with the kids virtually at designated times. After all – it's important for everyone to feel they are connected to something bigger than themselves right now.
Well parents, we hope this handy guide to Surviving Coronavirus with Kids helps lift a little home anxiety. Really, after a good antibacterial clean, we can continue to live the island dream – just a different version for a while. Stay safe & healthy everyone!

Words by Rebecca Foreman
Currently living the island life in Bali with her family, Rebecca fills her days with travelling, writing and reviewing, often with the kids in tow. Follow her bountiful island adventures on her Instagram page.