Happy Chinese Year! (Photography via Shutterstock)
Spring cleaning, red packets and mandarins – Chinese New Year is here, and along with it, a whole lot of superstition...
Yup, we're a superstitious bunch here in Bali. Island-wide, we believe in urban legends, we're regularly warding off bad vibes with visits to spiritual healers, and we have a whole holiday dedicated to evil spirits. But when it comes to the most auspicious day of the lunar calendar, the new year, there are a whole lotta superstitions for Chinese New Year we can't help but stick to… 
Don't skip the spring cleaning
Out with the old! Cleaning the home and getting rid of old and unwanted furniture is said to clear the home of bad luck and welcome new and good fortune. Heads up if you need some extra feng shui furnishings in your home, we've got 'em all here!
Stay up as late as possible on New Year's Eve
After a huge reunion dinner, it is common to stay up late at night, chatting with the family while waiting to welcome the New Year together. Take this as your cue to indulge in a Chinese movie marathon.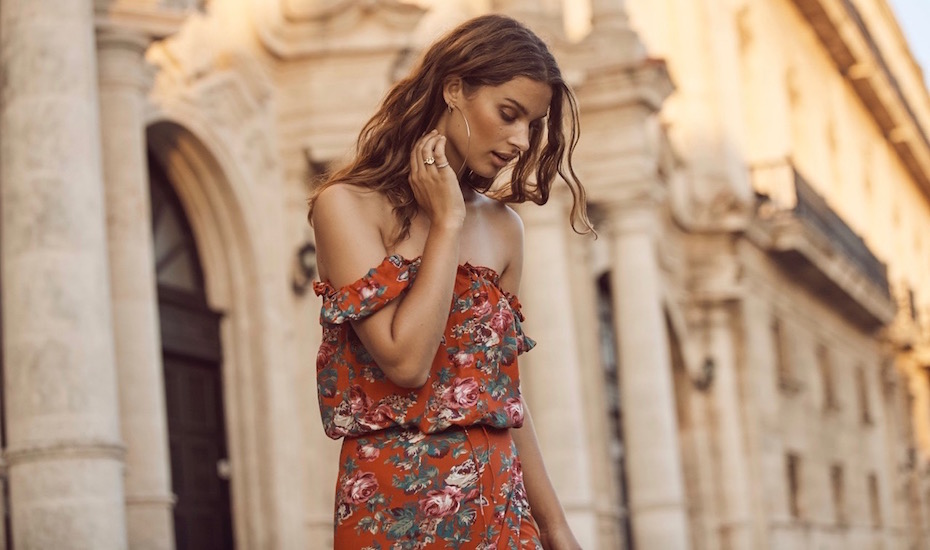 Nothing is black and white
In the past, colours like black and white were avoided because they're traditionally worn during funerals. Instead, bright colours (especially red) is preferred because it is the colour of luck and fortune. But in this fashion conscious era, all colours go – feel free to shop up a tropical storm in Seminyak or browse these bright and beautiful island stores.
You sweep, you lose!
The act of sweeping on this day is associated with sweeping wealth away. Taking out garbage symbolises dumping out the good luck or good fortune from the house. So yup, this is one fine excuse to avoid doing housework until after New Year.
There will be oranges
The Chinese word for mandarin, "kam" sounds similar to the word for gold. So, having mandarin oranges around the home at New Year and giving them out is said to bring wealth into your life. Giving money to a lion during a lion dance? Often the lion will be handing out mandarins, sometimes with lucky numbers written on them. Don't make a rookie mistake and walk away without your mandarins!
A hairy situation
Washing your hair on the first and second day of New Year is also considered bad luck – it symbolises washing away your fortune. Not a very auspicious start to your year! The same goes for cutting your hair. These days, not many people stick to these rules (not washing your hair in tropical weather needs no explanation), and as for haircuts, we've dared the hairdresser before CNY and lived to tell the tale… Either way, here are Bali's best salons ready for when it's considered safe for a snip or deep clean.
Where my ang bao at?
It's customary to give money in a red packet (hong bao or ang pao) to your family, loved ones and coworkers – but only if you're married. Also, regardless of how old the spinsters and bachelors in your family are, they are entitled to receiving red packets every Chinese New Year. Pays to be single! Another tip, when you're giving a red packet to someone, you might want to add a plump mandarin along with the envelope to sweeten the deal and amp up the luck factor.
Heads up: never, ever give money in odd numbers or else you'll be tempting fate. Even numbers = good luck.
Reunion dinner drama
Traditionally, it's all about the reunion dinner on the eve of Chinese New Year but nowadays, many people also have it a few days or weeks before CNY. Some people book restaurants or have buffets catered, but some prefer the cosiness of holding the dinners in their own homes with home-cooked food. Lou Hei or Lao Yu Sheng is an important starter to reunion dinners. You'll need to recite auspicious sayings while you mix the ingredients with your chopsticks, tossing it as high as possible for good luck. Rivers of gold, folks!
Want more CNY stories? Here's two more we think you'll enjoy:
Meet Bali's Insta-Famous Pups to Celebrate the Year of the Dog
Play golf with your paw buddy this Chinese New Year 
Like what you've read? Then sign up to our newsletter for more Bali bucket list ideas!