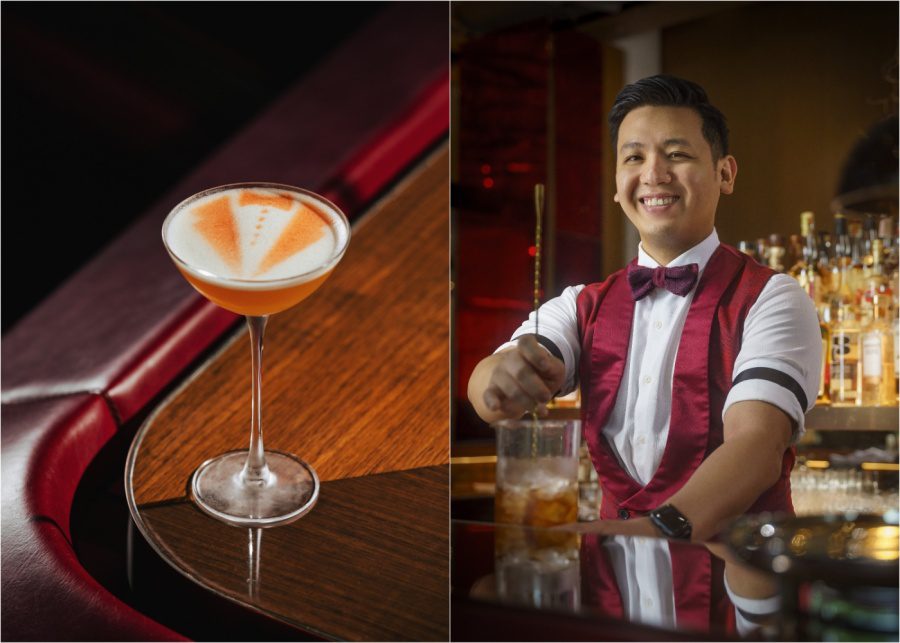 You're invited to try three award-winning cocktails from the masterminds of Republic Bar Singapore, one of Asia's 50 Best Bars…
If you fancy yourself as a cocktail connoisseur (or you simply appreciate an expertly curated tipple), you'll want to mark your calendars for Bulgari Symposia – one of the most anticipated mixology events of the year that's taking place right here in Bali at the ever-breathtaking Bulgari Resort Bali.
On May 26th and 27th 2023, The Bulgari Bar will be welcoming the masterminds from Republic Bar Singapore (the watering hole that ranked No.12 on Asia's 50 Best Bars list last year), for the second instalment of the Bulgari Symposia Mixology Event.
The two masterminds – Martin Villareal (mixologist) and Mohamed Rudi (bar manager) – will be slinging four very special cocktails inspired by the pop culture of the 1960s. This era just so happens to be of great importance to the Bulgari brand; the decade when A-List actresses like Elizabeth Taylor became synonymous with Bulgari jewellery…
You'll love it because… Bulgari Symposia is a recurring mixologist event from Bulgari Hotels & Resorts worldwide, bringing in the very best bars from around the world to The Bulgari Bar's finest addresses. This year at the Bali locale, you'll get to taste a number of cocktails from Republic Bar Singapore for a very limited time on May 26th and 27th 2023 – the kind that helped secure its place as one of Asia's 50 Best Bars. What's more, Martin and Mohamed will be personally presenting each concoction, explaining the concept and intricacies of each creation for the full 360-degree experience.
You'll want to try… the award-winning cocktails, of course! We've been told that the Republic luminaries will be showcasing four very special concoctions that each nod to an influential hallmark of the 1960s: the Fab Four, Georgette, the Smoking Suit and Breakfast at Tiffany's. The only way to find out more? By propping up The Bulgari Bar, meeting the experts, and getting an exclusive taste of their first-class craft…
Come back for… the unbeatable sunsets. The Bulgari Bar overlooks the cliff's edge, soaking in an uninterrupted and elevated view of the Indian Ocean below. It's a prime seat for the nightly show, in an oh-so exclusive setting. And in true Bulgari fashion, the bar is unequivocally classy, with a sleek, curved black resin bar counter (inspired by the design of the Bulgari Hotel bar in Milan) centred by an impressive naturally-sculpted stone. But that's not all. As the sun begins to dip beneath the ocean horizon, this magical bar plays host to Aperitivo Hour from 6pm to 7pm every evening, serving complimentary Italian bites alongside signature cocktails and fine wines.
The Bulgari Symposia Mixology Event is priced at IDR 1,500,000 nett per person for non-staying guests, inclusive of four cocktails.
The Bulgari Bar at Bulgari Resort Bali, Banjar Dinas Kangin, Jl. Goa Lempeh, Pecatu, p. +62 815 1403 8549